Tune in to NBC EVENING NEWS and watch Dr. Wright on Channel 5
this week at 6PM and 10PM when Dr. WRIGHT's will be discussing
The Art of Chin Rejuvenation with ThermiSHAPE and KYBELLA
and their GREAT RESULTS in Neck and Chin Contouring!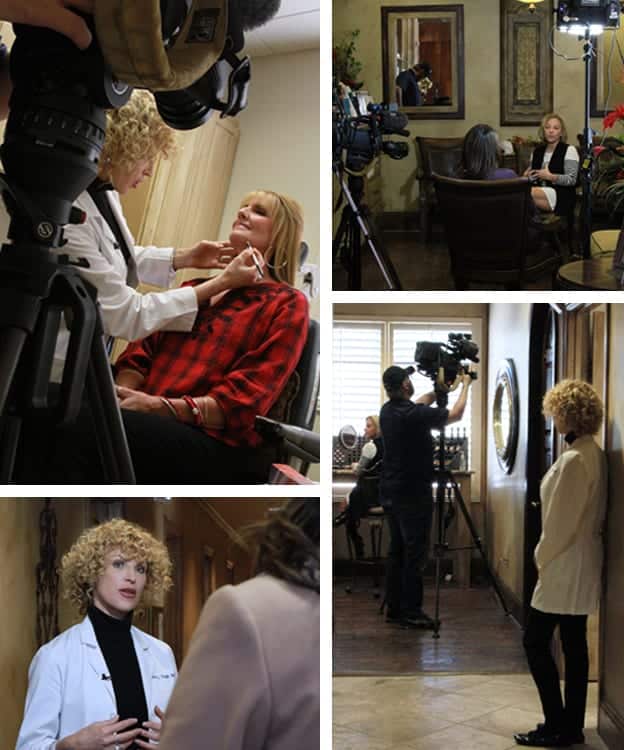 The area under the chin can hold excess fat – the dreaded double chin – for a variety of reasons. Whether it's due to genetics, increased weight or simple aging, fat under the chin can be hard to get rid of and a frustration for many. No matter the view, submental fullness (the double chin) associated with extra fat can detract from an otherwise balanced and harmonious facial appearance – leading to an older and heavier look!  For years, liposuction or surgery were the only options to eliminate the double chin. However, patients wishing to melt chin fat without surgery can now do so with KYBELLA and tighten the skin with THERMISHAPE!
At Skin MD and Beyond we believe there is not just a "one-size-fits-all" approach to Non-Surgical Cosmetic Enhancements and with that focus we offer not just one way, but many ways to correct the specific cause of your drooping jawline.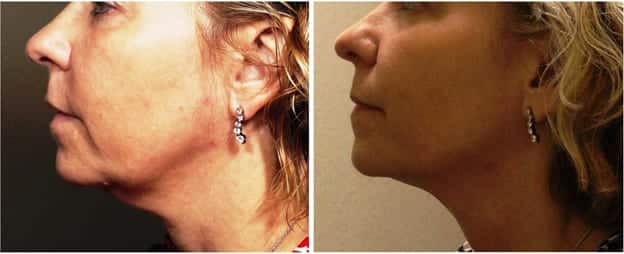 KYBELLA is a new and only FDA approved injectable treatment being that will dissolve fat under the chin.  The solution is call deoxycholate which breaks down the wall of the fat cell so the body can carry it away slowly, thereby reducing the appearance of the "double chin" without surgical intervention.  The downtime is significantly reduced when compared to surgery or minor liposuction.
For those who do not like needles, we also offer ThermiSHAPE and VelaCONTOUR as additional no downtime contouring options. THERMISHAPE is a revolutionary non-surgical chin sculpting procedure that will not only melt away the unwanted fat it will also tighten loose skin and recontour your jawline.
For those that do not suffer with sagging skin then VelaCONTOUR may be your answer!  As a specialty handpiece on the bodyshaping device VelaSHAPE III – the VelaCONTOUR can be a stand-alone treatment to reduce stubborn areas of fat. Our patients saw visibly noticeable reduction in 4 or fewer treatments – and with no downtime!  The majority of patients saw results after just the first two treatments!
Even though the turtleneck season is not over yet – wearing one can now be optional! Our non-surgical treatments are effective, safe and work reliably for the small pockets of fat, double chins and large, very full necks as well. Safety has not been an issue and patients are thrilled.