Relax and Rejuvenate with Our Facial Treatments
At Skin MD and Beyond, we believe that the most beautiful cosmetic you can wear is healthy skin. Even with all of our advances, Medical Facials are still the most consistent service offered for quality skin care. At our Plano, TX office, our facials are customized, physician-directed, medical strength treatment to ensure maximum results and glowing skin. We use advanced products designed for all skin types. They work beautifully to enhance your microdermabrasion or peel. All facials include exclusive spa services – hand treatments, and lymphatic massage. A treat you deserve!


Our Facial Options
European Signature Facial

This facial is a truly exquisite experience in skin rejuvenation, relaxation, and massage. This treatment will help to balance your skin, whether it is oily, dry, combination or sensitive. After a thorough skin analysis, your Aesthetician will discuss the best options for you. Then you relax and enjoy a deep pore cleansing, exfoliation, skin softening steam, gentle extractions, can custom masque to suit your skin's needs. At the end of your facial, you will receive a customized toner and moisturizing treatment. The entire procedure is custom blended just for you.

Exfoliating Treatment

Induced by the use of a soft AHA (natural acid), you will have an accelerated form of exfoliation. This exfoliation treatment is ideal for those who desire a polishing of skin to create the perfect glow! With several levels of exfoliation treatments available your Aesthetician will choose the correct one for your desired results. This facial can combine our clinical-strength glycolic peel with a soothing hydrating ampoule to powerfully exfoliate and hydrate your skin. Potent in its skincare technology, this treatment is excellent for aging, acned, hyperpigmented or sun-damaged skin.

Blemish Control

This facial is specially formulated for those who have oily and problematic skin type. We understand how uncomfortable it is to face the world with acne. Clogged pores are a contributing factor. We begin this treatment with a sebum controlling cleanser. This cleanser contains a pore-unblocking enzyme that exfoliates and removes impurities. Afterward, we perform extensive yet gentle extractions, a high-frequency medical strength treatment, and a regulating masque that helps to balance and correct congested skin and provide maximum healing. When combined with our microdermabrasion and laser acne treatments, your acne doesn't stand a chance!

Hydrating – Collagen Facial

This facial bathes the skin in intense hydration, resulting in wrinkle reduction and a smoother, firmer and more youthful appearance. A stimulating intensive hydrating masque is used in combination with a triple layer collagen blanket. These treatments help the skin absorb minerals and vitamins A/E/C resulting in better elasticity. The extra collagen blanket also encourages product penetration into the skin, making your skin silky soft and super-hydrated. We put an end to dehydration and redefine your skin with dramatically increased moisture levels. This is an excellent maintenance facial that is especially helpful during extreme weather conditions.

Oxygen Infusion Therapy

This amazing new treatment can breathe new life into your skin. Using pure oxygen and a unique rejuvenation serum, Oxygen Infusion Therapy not only provides immediate and visible results to all skin types but can continue to improve the overall health, texture, hydration and elasticity of your skin. For long lasting results, we recommend a weekly session over the course of six weeks.This ideal facial will brighten, regenerate and improve fatigued complexions. This medical grade treatment offers a spraying mist of pure cooling oxygen along with 87 different vitamins, minerals, enzymes and amino acids that help eliminate dead skin cells and stimulate the growth of healthy new skin. The oxygen will also restore the skin at a cellular level and promote new energy and tonicity. This is the perfect facial to maximize the benefits of your microdermabrasion treatments.

Complexion Lightening Facial

This relaxing facial targets the effects of aging and sun exposure, allowing powerful lightening agents to penetrate deeply into the skin, reducing unwanted discoloration and pigment. Your skin becomes more pigmented from acne scars, certain types of medications, or just too much exposure to the sun. This treatment combines specialty creams to help eliminate skin discoloration while providing extra moisture to keep the skin soft without being greasy!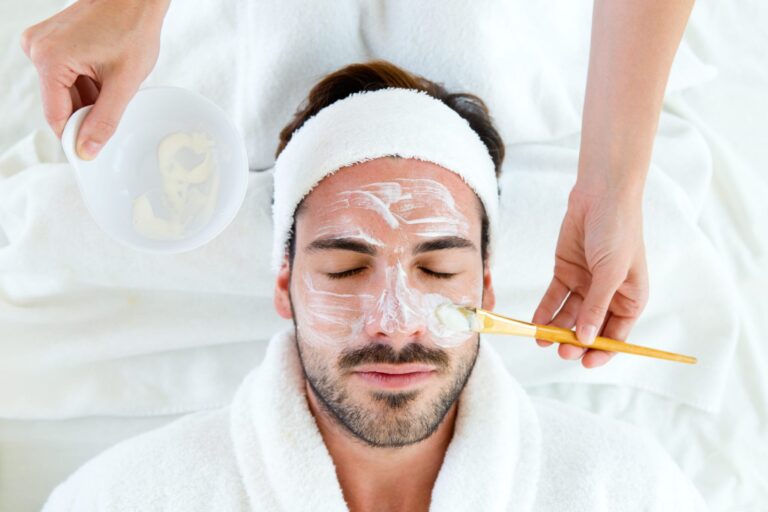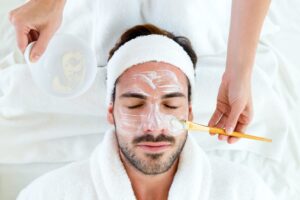 Just for Men Facial
(Please shave before this treatment.)
Gone are the days when men didn't care about the way they look! This Signature Gentlemen's Facial is designed specifically for the needs of male complexions. This treatment includes deep cleansing and exfoliation to promote balance to the skin in the areas where a man's skin is most prone to distress. The facial includes aromatic hot compresses, steaming, massage and a customized mask to help nourish and protect against environmental damage.Our treatment is designed for the specific needs of a man's face. It helps prevent ingrown hairs and razor burn. It adds tone and luster to your face and keeps you looking great!
Cool and Clean Teen Facial
Introduce your teen to the benefits of healthy skin care before bad habits develop and the Texas environment begins to damage tender skin. This facial is the perfect introduction to a proper skin care regimen. The skin is analyzed for personalized skin care needs and then cleansed, steamed, lightly exfoliated, and a custom masque is applied. Extractions will also be performed as needed, and education is provided throughout.We highly recommend this service as it creates a pathway to lifelong, quality skin care. This facial focuses on the lifestyle and environmental causes of teen acne. We teach proper cleansing methods and product use. Available for ages 10-18.