COSMETIC DERMATOLOGY AND SKIN CARE FOR Plano, Frisco, and the Dallas Fortworth metroplex in Texas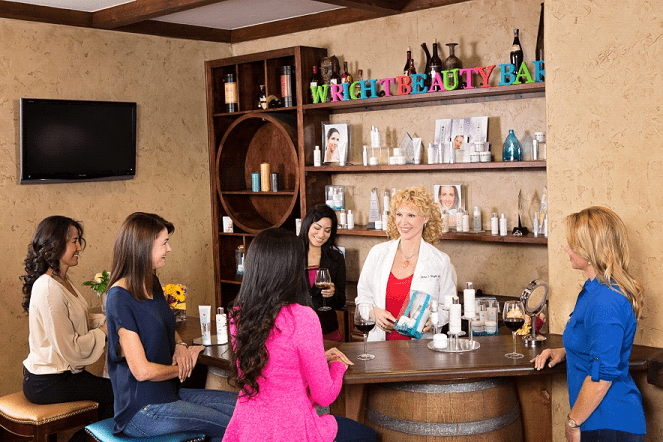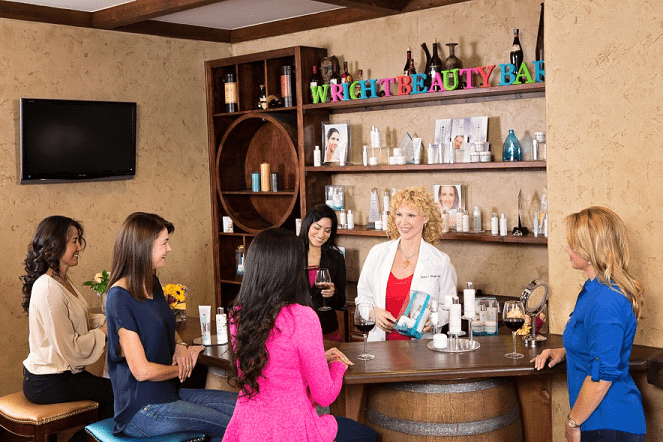 Established to create a place where YOU
can learn about medical skincare
and apply it to YOUR personal goals.
The WRxIght Beauty Bar offers results,
…….not just promises.
Located within our 5-star cosmetic dermatology clinic, Skin M.D. and Beyond where Dr. Wright has always provided exceptional service, we are pleased to welcome you to the WRxIGHT Beauty Bar.
Highlighting Dr. Wright's personally crafted formulations of skincare, our goal is to provide you with a true understanding of how to visibly improve the way your skin looks, acts and feels.
Our licensed professionals will help you choose the most effective, medically tested, results-oriented skin care products specifically geared for your particular skin type and skin problems. If products alone will not solve your problem then our intimate "no-rush" spa services can transform your complexion, and reveal the natural beauty in you.
"The WRxIGHT Beauty Bar is 1 part cosmetic counter, 1 part beauty school, and 1 part event
space. It's a spot where our patients can spend valuable 1-on-1 time with an aesthetic professional to learn more about our skin care products, experience the products before purchase and have some fun with their friends too!"
– Fiona Wright MD, interview by Living Magazine
Join the Club!
Do you want to look healthier and younger throughout the year?
Are routine skin care treatments and medical grade at home products important?
Then the WRxIGHT Beauty Bar Membership is for YOU!


To help our clients we offer our signature Beauty Bar Membership. Our members receive discounted monthly spa treatments, discounts on products and additional aesthetic services, exclusive offers and invitations to special events. You can join one of the 3-tiered memberships and receive a VISIA Complexion Analysis where we will provide you with a digital photograph of your skin so you can have the deepest possible understanding of your skincare goals. We will help you select customized skincare choices from a full range of treatments, and show you how it will respond and benefit your skin.
With your membership, you are invited to host your own private event and treat yourself and your friends to healthy, radiant skin. Our certified and licensed aestheticians will provide exceptional service to you and your guests and carefully listen to each individual's concern. We have genuine enthusiasm and natural talent for working with people and our goal is to help others find wellness through beauty.