COSMETIC DERMATOLOGY AND SKIN CARE FOR Plano, Frisco, and the Dallas Fortworth metroplex in Texas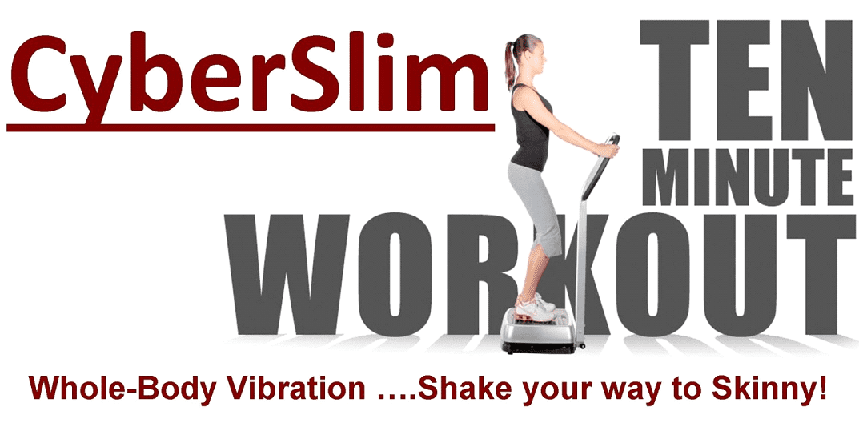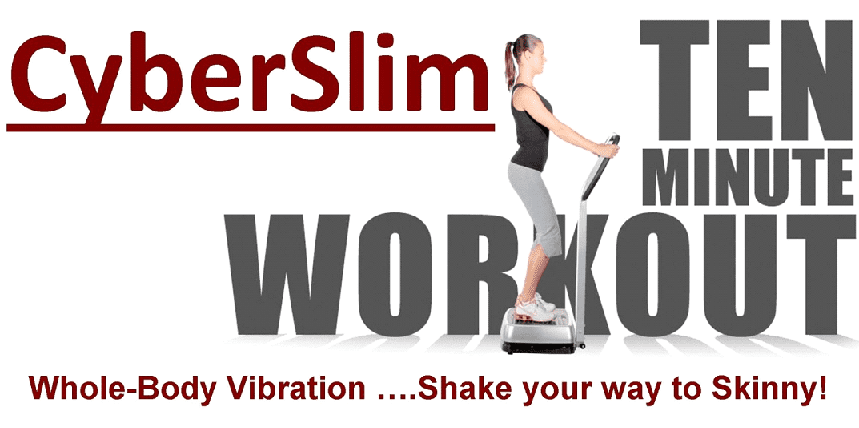 At Skin MD and Beyond, you can now tone and firm your body in a fraction of the time with whole body
vibration therapy. Many studies have demonstrated that a 10 minute exercise on the CyberSlim machine is equivalent and even better than an hour workout with conventional fitness equipment.
CyberSlim is a Whole Body Vibration (WBV) plate which is a machine that uses mechanical vibrations to stimulate body muscle contractions. CyberSlim is used as an alternative to conventional strenuous training and decreases the amount of energy expended by the user and time. CyberSlim will tone and firm, increase lean muscle mass, improve flexibility balance, increase bone density, increase lymphatic drainage, and clean toxic build up in the body.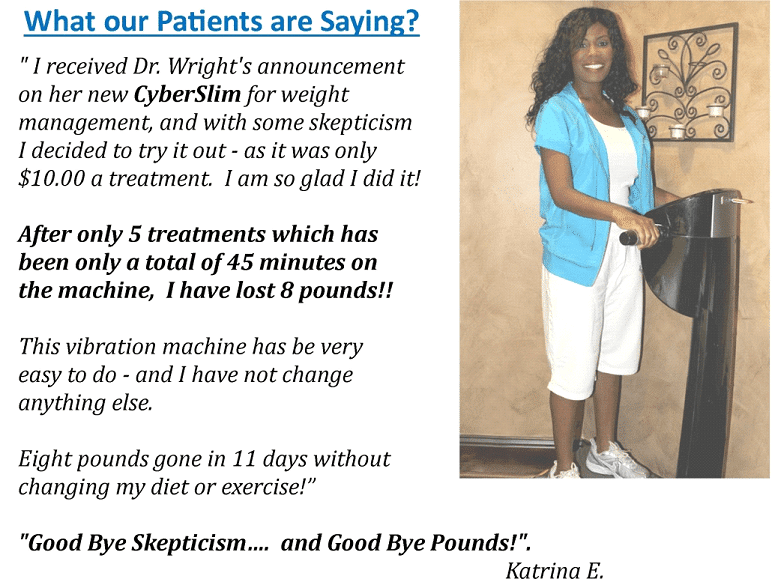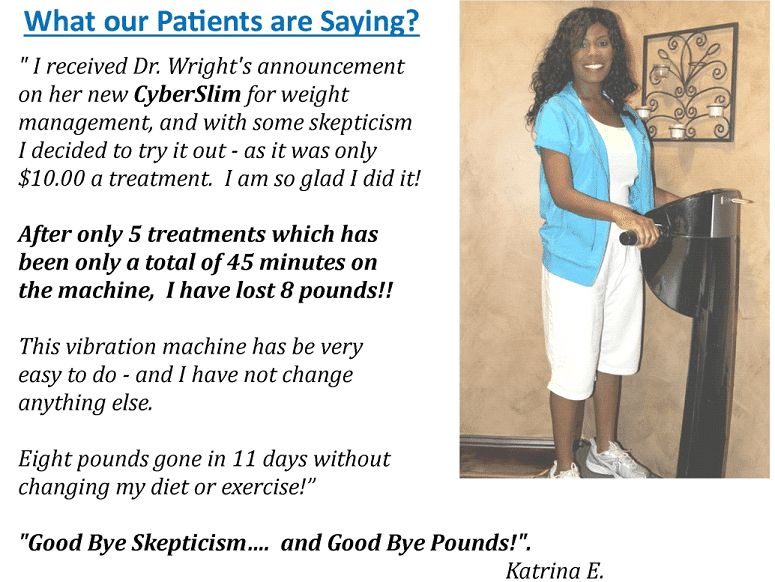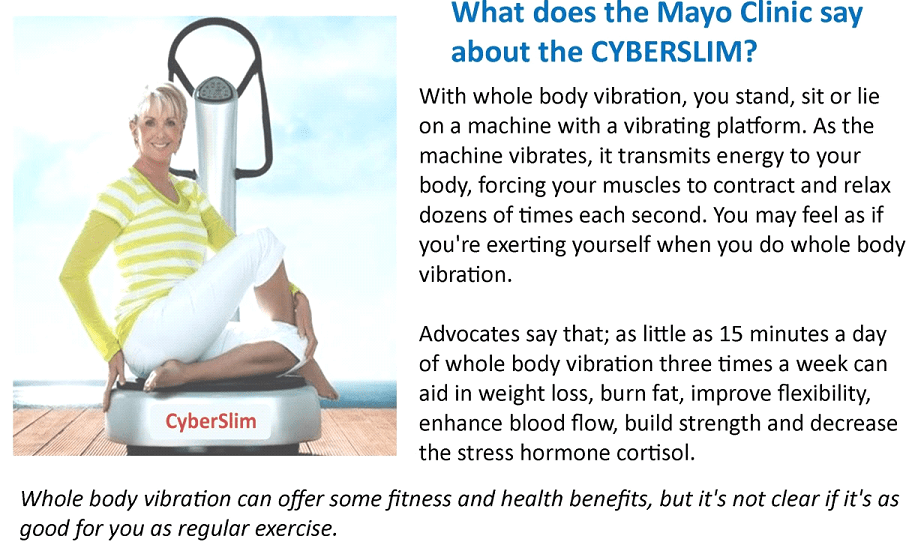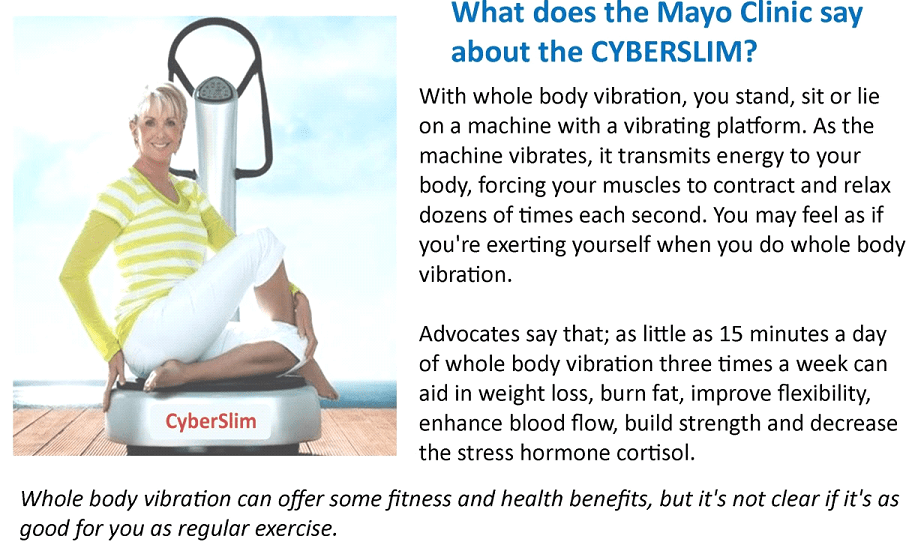 What can CYBER SLIM do for me?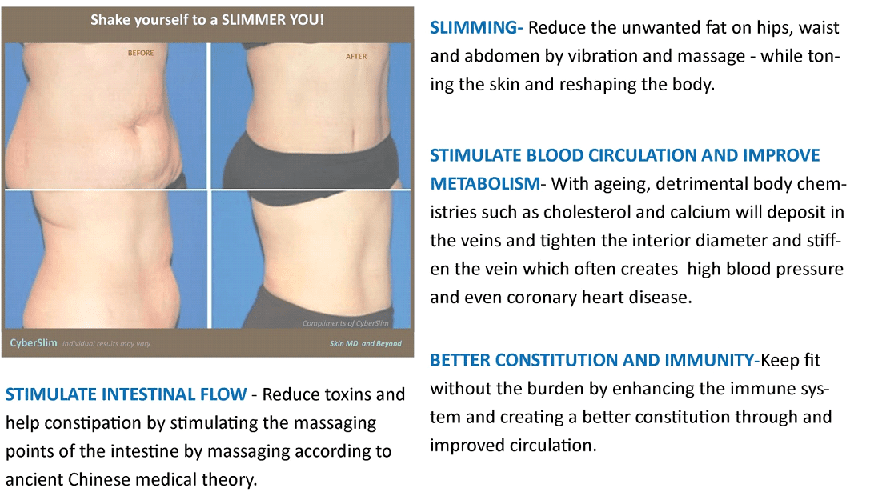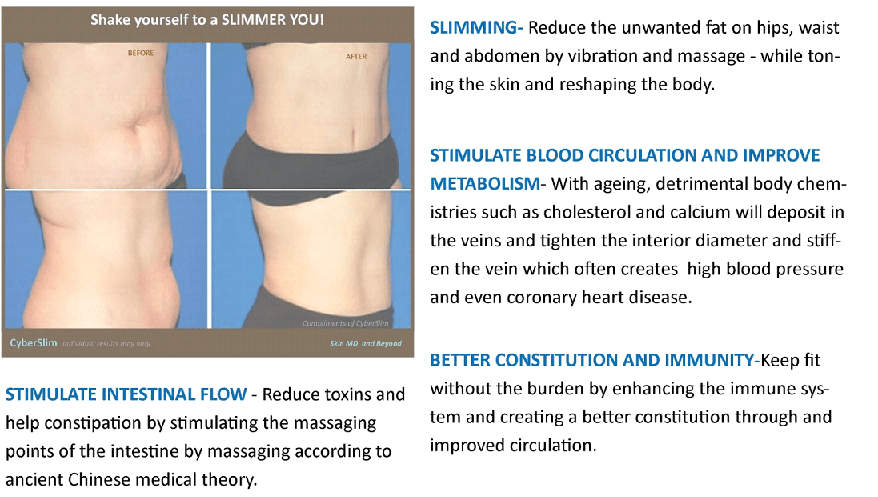 Can CyberSlim be used with other Treatments?
At Skin MD and Beyond, we feel that the Cyberslim is an excellent stand-alone treatment for general well-being and weight maintenance. However, we also believe it enhances the benefits of our other body contouring devices and we offer our patients 6 treatments FREE, when they start a treatment package of;
VelaSmooth
VelaShape
Zerona
HCG Diet
Is CyberSlim Safe?
Yes. The Dr. Fuji Cyber Body Slimmer distributes Oscillating Vibration Technology, which is considered the safest form of Vibration.  Whether you're physically fit or a non-exerciser, overweight, suffering from stiffness, aches and pains or recovering from an injury, almost anyone can enjoy the benefits of this machine.
Some researchers are concerned about high-amplitude vibration usage over a long period of time since it can send jarring waves throughout the body. People who should be cautioned against using an Exercise Vibration Plate are;

Chronic Low Back Pain
Cartilage Damage
Blurred Vision or Retinal Detachment
Head or Spinal Injuries
Pregnancy
Pacemaker
Bone Tumors
Recent Orthopedic Injury or Surgery
Hearing Loss
Blood Clots, Deep Vein Thrombosis
Stroke or known Heart Disease
Diabetic Foot Disease
Is it CyberSlim Good for the Heart?
Yes. Whole Body Vibration raises your heart rate slightly along with blood oxygen levels. There is scientific data that tells us overall heart rate will improve over time.
Will I Sweat during the Workout?
Yes. Any exercise or physical activity may cause an increase in body temperature/ metabolism. This in turn may cause you to perspire so you may sweat during your Vibration workout.
Can I do it more than 10 minutes?
Ten minutes a day on this machine is like a one-hour workout in the gym. Doing this every second day is enough to see great results!  Depending on the speeds you are using and your health profile, you may be able to endure some extra time. We recommend starting at 3 minutes per day increasing gradually by 3 minutes per treatment as tolerated.
Can I use it Every Day?
It is advisable to use no more than every other day, just to let your muscles recover from the workouts. Again, this would depend on the intensity and duration of your workouts, and your individual health. At Skin MD and Beyond the Cyber Slim machine can be scheduled up to three times weekly.
The CyberSlim is one of the easiest and most effective ways to give your whole body a great workout, and of course lose weight.
Stand on the CyberSlim …. for 10 minutes a day…..three times a week,
and you will lose weight, increase bone density and improve your overall health!