COSMETIC DERMATOLOGY AND SKIN CARE FOR Plano, Frisco, and the Dallas Fortworth metroplex in Texas
Recommended treatments:
Laser Vein Removal
PhotoFacial-IPL
Spider veins are a cosmetic complaint usually associated with fair skin color making superficial veins more visible. Pregnancy can worsen the appearance of spider veins. There are two treatment options which are easy and very successful treatments, and at Skin MD and Beyond we perform both!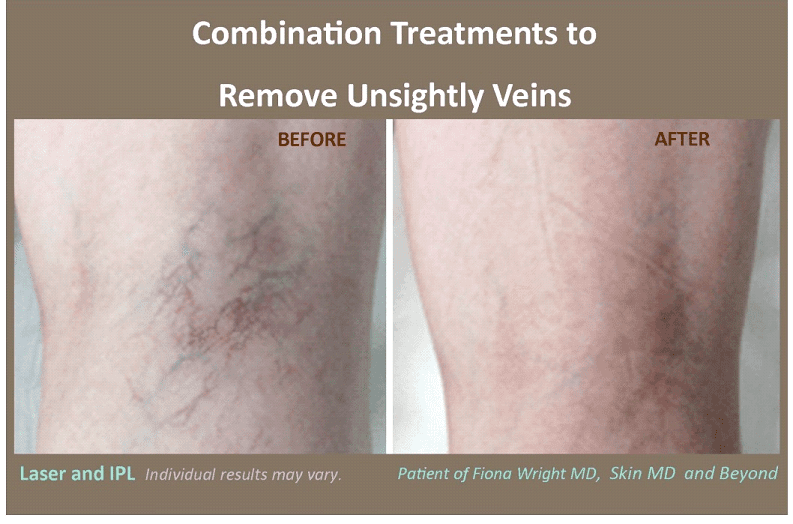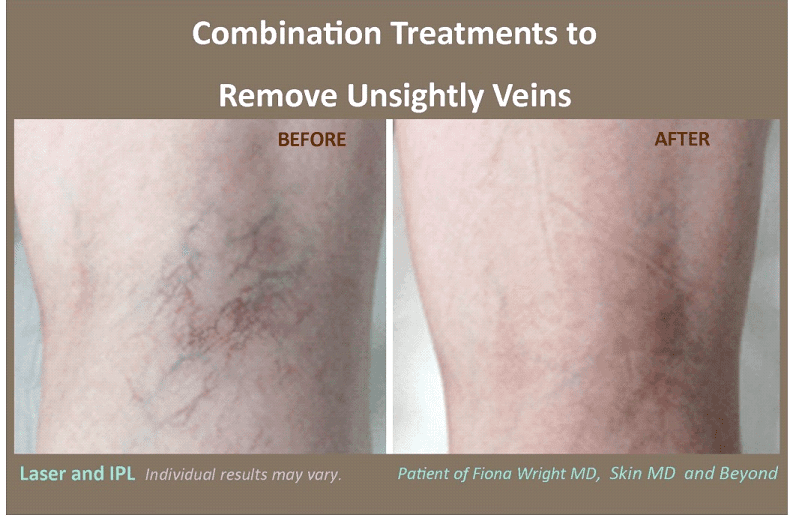 Spider veins, or telangiectasia, are those small red, blue and purple blood vessels that appear most frequently on the face and legs. Prior to treatment Dr. Wright will review your medical history to determine the severity of the problem, to determine your skin type, and to decide the most effective treatment. Our advanced Yag Laser and PhotoFacial device use the principle of selective photothermolysis to destroy unsightly leg veins. Cosmetically unacceptable blood vessels can be selectively heated and collapsed without damaging the surrounding healthy tissue. Treatment is safe and effective for various diameters and depths of leg veins. Several treatments are usually required for optimal results.
Laser Vein Removal
The best and gold standard treatment for spider veins is laser. Laser vein removal is an easy, fast, and effective way to treat superficial veins Laser therapy has been used in the medicine for more than 30 years. Advances in technology have helped developed many different lasers. The FDA has approved the Yag Laser for the treatment of various vein disorders.  It is recognized to be successful in the treatment of spider and small varicose veins, and facial veins (telangiectasia).
The laser uses a focused beam of light. In the treatment of veins, the wavelength of light is targeted to the pigment in the blood. The laser heats up the small vein and destroys it. The laser beam is focused and does not damage the nearby skin tissue. Over a period of four to six weeks, the vein is reabsorbed by the body and disappears
PhotoFacial-IPL
For extremely small, red and thread-like spider veins, PhotoFacial-IPL is an ideal choice of treatment.
This technology is extremely safe and effective in removing veins visible on the legs, as well as the face, neck and chest – just about anywhere! Because the light energy does not cut or burn the skin, no bandages are necessary and there is less risk of bruising compared to sclerotherapy.
IPL is similar to laser in that it delivers specifically targeted light energy to the skin. Depending on the IPL settings used, the light energy is taken up by specific parts of the skin (for example only red vessels), heating them to remove them. Lasers have only one very specific wavelength of light whereas IPL has a range of wavelegths. This is often an advantage as it can treat multiple elements (eg red vessels and larger purple/red veins) at the same time.   These treatments are becoming increasingly popular because there are very few side effects, and you can resume your regular activities immediately following treatment.  To learn more about how Photofacial-IPL can eliminate your spider veins click here.