COSMETIC DERMATOLOGY AND SKIN CARE FOR Plano, Frisco, and the Dallas Fortworth metroplex in Texas
Body Shaping is not a simple process and to get effective results, you should consult a doctor that can provide you with not just one—but several methods to help you with your concerns.
For this reason, Skin MD and Beyond offers not just one, but two advanced techniques for skin tightening treatments. Having had the first of both Skin Tightening Machines in the USA, our expertise in this procedure has provided great outcomes for a large number of patients. While there are now many units in Texas, Skin MD and Beyond still remains a leader in skin tightening technology and as such Dr. Wright is on the National Advisory Board for both companies.
Each offers a unique form of radio frequency energy to tighten loose or sagging skin in the stomach, thighs, legs and even arms. This is without an incision or recovery time! Both devices are non-invasive and stimulate new collagen and growth of the elasticity of the skin. For many people surgery can be a scary thought, as results are permanent and you cannot go back once under the knife. Surgery not only involves cutting, you have to consider the expense, down time, pain, and fear of the unknown. That option may not be suitable for your lifestyle. By working non-invasively, the VelaSHAPE III and ThermiSHAPE can work toward your ideal look.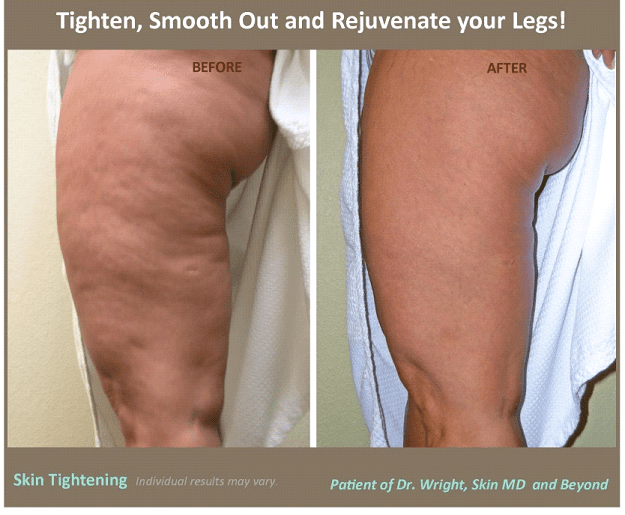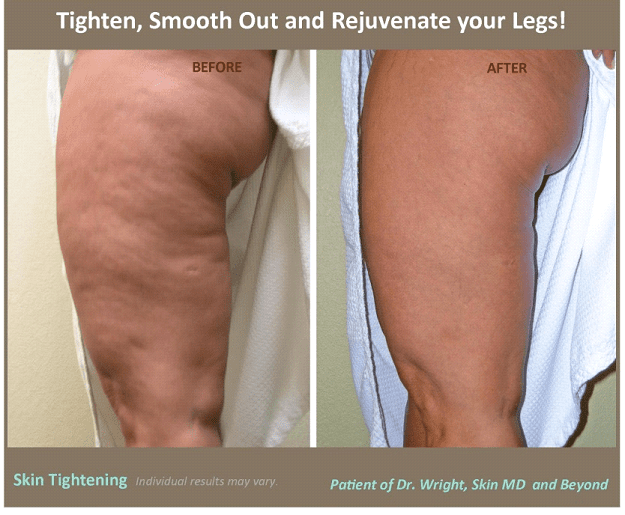 VelaSHAPE
Skin MD and Beyond was the first clinic in the United States to begin skin tightening treatments with the ThermiSHAPE technology and was the pioneer to bring VelaSHAPE technology to the Dallas-FortWorth Metroplex.
The VelaShape III Platform is set to be THE Body Shaping Power House. Several devices on the market advertise a series of treatments to reduce only local areas of fat and do not offer a "full body" solution. Whether it is to tighten skin, eliminate belly ripples, focus on one small area of fat, or do a full 360o abdominal shrinkage protocol, with VelaShape III , our patients see results in all these areas of concern. The treatment is so popular at our clinic; we had to buy a second machine to keep up with the demand!
ThermiSHAPE
The Next Generation technology is ThermiSHAPE (known as ThermiSmooth 250 in Clinical Study Phase) which uses a Thermi-RF(radiofrequency) system to incorporate a specially designed thermistor regulated hand piece, to uniformly heat the dermis (inner layer of skin) while cooling and protecting the epidermis (outer layer of skin). This targeted radio frequency energy offers a non-invasive, completely safe, non-surgical procedure which tightens, firms, and contours your skin, through natural contraction and stimulation of collagen. This shrinking effect is what causes the skin to naturally tighten, smoothing skin and reducing the appearance of wrinkles, cellulite, skin laxity and/or fat.
With both technologies, most patients describe it as a "warm massage". The hand piece is gently massaged over the treatment area in a circular or up-and-down motion and lowly warms as it delivers energy deep into your skin. Your skin temperature will be monitored during your treatment to ensure it reaches and ideal temperature to get the most effective results.
How many ThermiSHAPE treatments will I need?
There isn't a set number. Some patients achieve skin tightening and rejuvenation they seek in just a single session. Others opt to have three sessions.
How long does a ThermiSHAPE session last?
Most ThermiSHAPE sessions with Dr. Wright take up to one hour. Treatment times vary based on the size of the areas being treated.
Is there any preparation necessary for a ThermiSHAPE treatment?
No preparation is necessary.
What is recovery like after a ThermiSHAPE treatment?
There isn't any recovery. These are completely non-invasive treatments.
How long will my results from a ThermiSHAPE treatment last?
You could say yes and no to that question. The new collagen production triggered by ThermiSHAPE's radiofrequency energy is not going anywhere. But collagen doesn't last forever; that's why we need constant new production to maintain healthy, young skin.
The problem is our collagen production drops by one additional percentage point every year after we turn 20. By 50, your body is producing 30 percent less collagen than in those younger days. That's why our skin develops lines and wrinkles, sags, loosens, and shows areas of volume loss. These ThermiSHAPE treatments with Dr. Wright cannot stop the decline of collagen, but the increased production triggered by these treatments helps to stem the decline for a period of up to two years. Further ThemiSHAPE treatment at that point can maintain your results.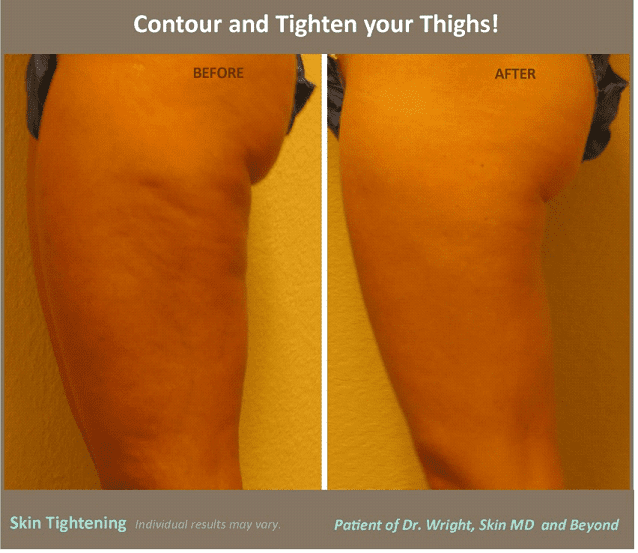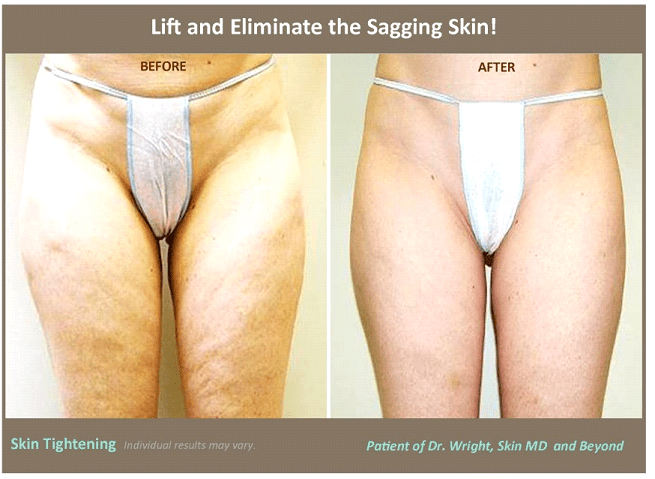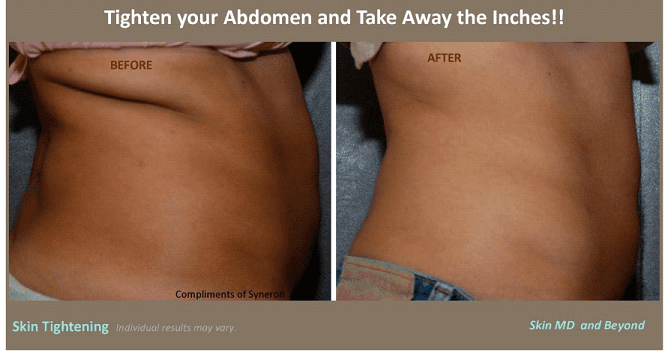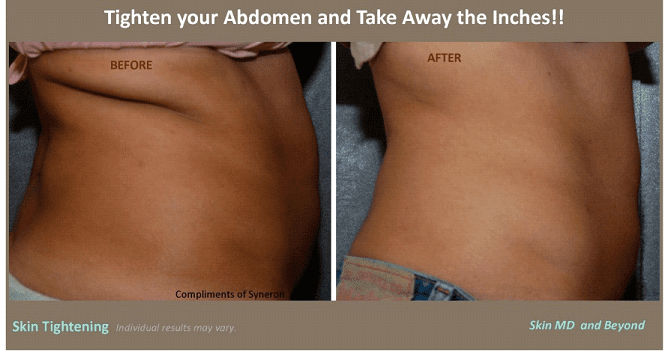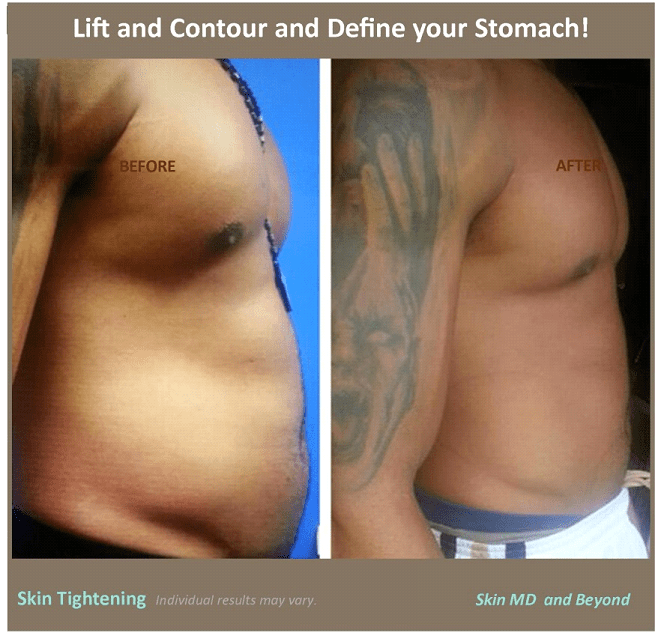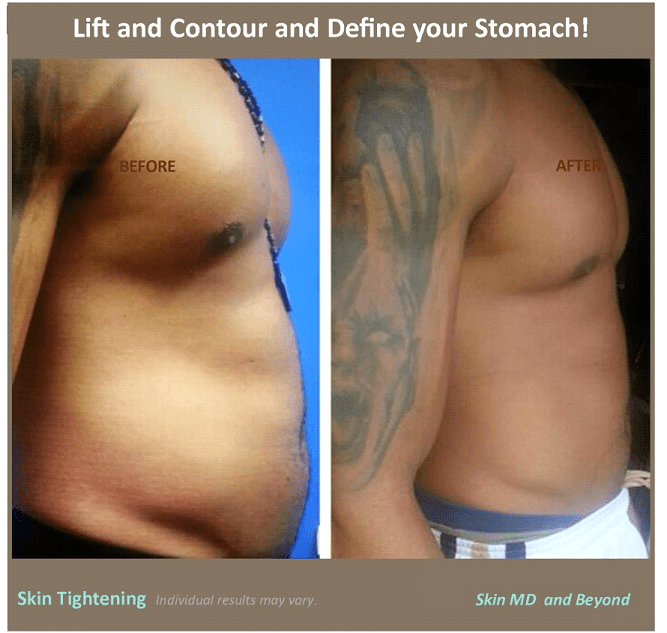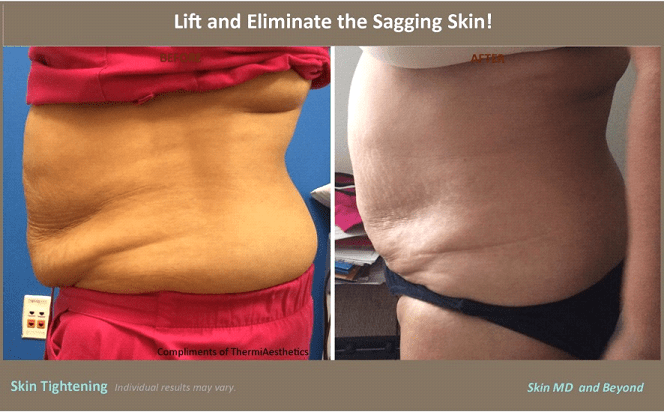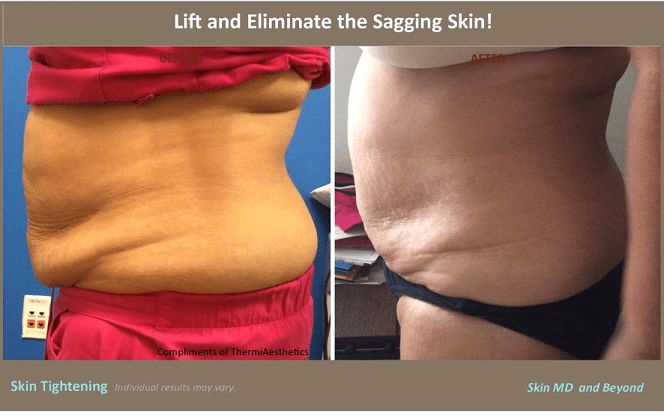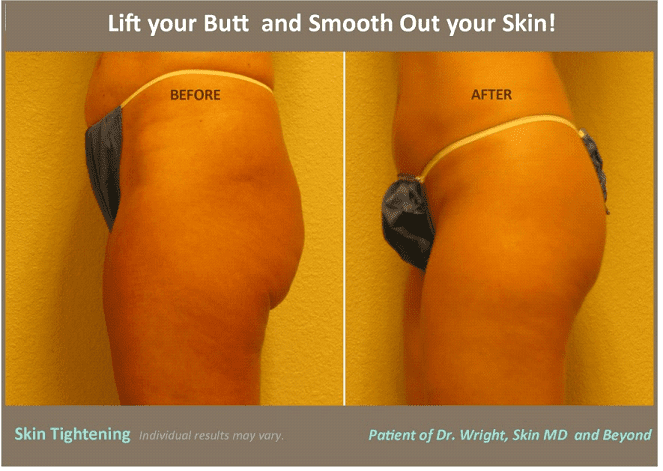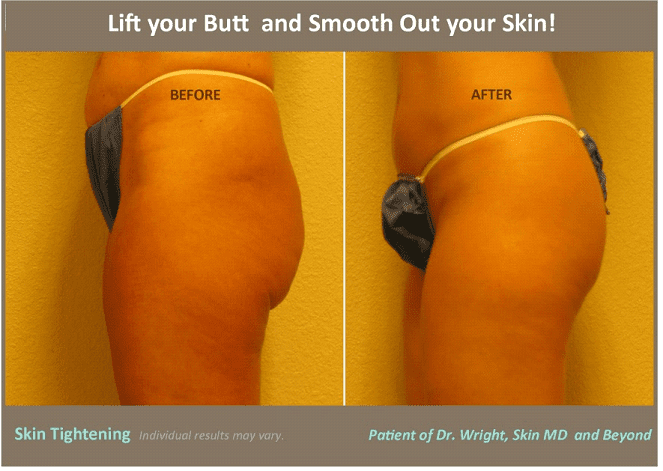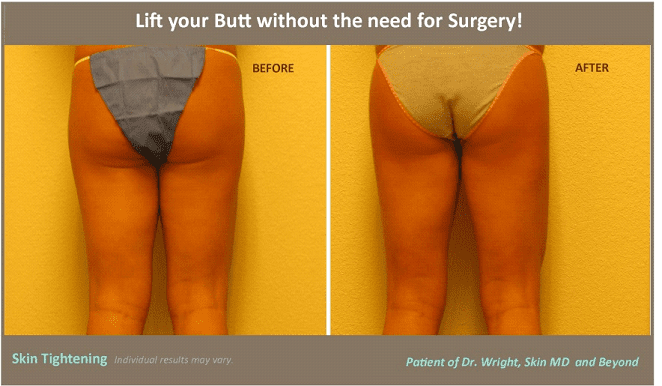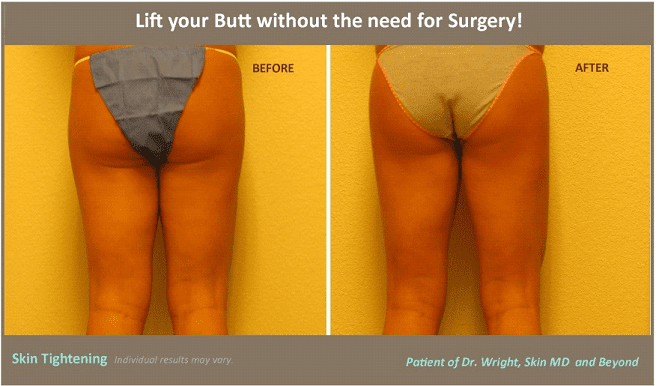 How do I get Started?
The first step is to schedule a consultation with our office in Plano, TX by calling (972) 608-0808. Your consultation appointment will last about one hour. Dr. Wright will personally create your treatment plan with you to achieve the most efficient and effective results. If you have further questions about laser hair removal, contact our Plano office, or check out our dermatology blog.