A Real Solution to Youth…Without the Need for a Surgical Facelift!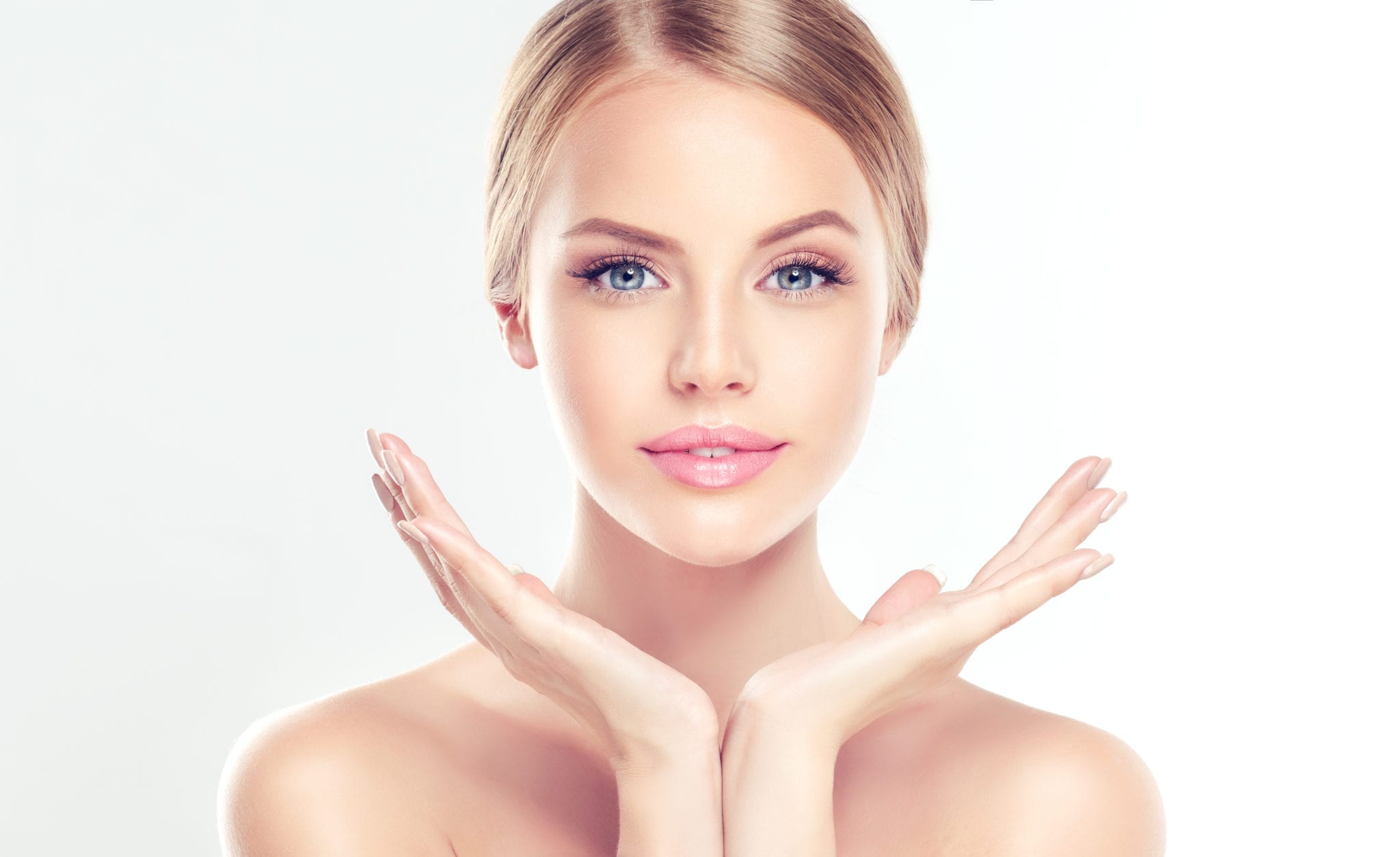 Not ready for a facelift? Looking for a minimally invasive way to tighten the skin of your face and neck?
Skin MD and Beyond in Plano, Texas is proud to announce that Dr. Wright was one of only 100 doctors in the nation to be chosen to debut the new Thermigen Radio Frequency (RF) Tightening Device 4-6 months before it was released to the U. S. Market. With only a few advanced centers having been chosen among major cosmetic surgical offices and medical spas to showcase this technology, Dr. Wright can bring comfort to her patients with her experience and reliable results.
Dr. Wright and the staff of Skin MD and Beyond strive to offer the latest technology in cosmetic aesthetic medicine. As we continue to invest in the latest technology, we are proud to be one of the first to offer ThermiTight, an in-office procedure that uses Radiofrequency (RF) energy to stimulate collagen for tightening and smoothing the skin of the face, neck & body.
If you have skin laxity of the face or have neck jowls and are not yet ready for a facelift, ThermiTight at Skin MD and Beyond in Plano, Texas offers a minimally invasive option using radiofrequency technology for subdermal heating to Lift, Tighten and Rejuvenate the Lower Face and Neck.
ThermiTight is a safe procedure for both light and dark skin complexions and is used to treat a range of skin conditions on patients. Unlike other devices that can only deliver and monitor energy from the skin surface, ThermiTight works by delivering a continuous temperature through a probe which is placed into the skin and moved continuously which delivers and monitors the energy below the skin surface right in the targeted collagen layer.
ThermiTight in Plano, Texas accomplishes this skin tightening via a tiny probe, thinner than a coffee straw, which is inserted through a small skin puncture, to target the deepest layers of the skin without damaging the surface. This advanced technology allows Dr. Wright to move the probe in an organized pattern until the internal temperature averages 50 – 65 degrees Celsius, and at the same time, keeping the external skin below 42 degrees Celsius to avoid external burns. Significant skin shrinkage occurs over a four month period following the treatment. As excellent skin tone will accentuate the improvement – this treatment will not help someone with very poor tone and a very significant skin excess.
Frequently Asked Questions
Who Can Receive ThermiTight?
This treatment is for people who are at their ideal weight, but may have a small pocket of stubborn sagging skin. This treatment can be done in conjunction with a liposuction if a small amount of excess fat is present, or as a solo procedure if excess fat is not an issue.
What is RF energy?
RF (Radio Frequency) is a type of electrical energy that can be specifically controlled and thereby be delivered very accurately. RF energy has been used in medicine extensively, including treatments of the heart, and nerves in the back for pain management. With the capability to "fine-tune" the temperature, Dr. Wright will adjust the temperature to insure the desired treatment dose at your comfort level is administered.
How is Radio Frequency skin tightening Different from Laser and Ultrasound Procedures?
Unlike lasers and ultrasound, where the device's energy is placed on the skin's surface and is directed downward, the RF energy stimulates the skin from within. ThermiTight technology is unique and more effective because it has an internal probe that enables Dr. Wright to apply the treating energy BELOW the skin surface – directly to the targeted collagen layer, to allow for more reliable results.
Another unique feature of ThermiTight is its continuous temperature monitor located on the internal probe. This allows continuous monitoring of the energy below the skin surface which enables Dr. Wright to administer the precise amount of heat to the collagen layer required for effective skin tightening. This ensures greater comfort, safety and a better outcome for our patients.
What Areas Can be Treated?
The ThermiTight can be performed to tighten and smooth the skin around the abdomen, neck and jaw line, arms (batwings), thighs, and hips. Treatment time may vary depending on the treatment area; each site may take between twenty minutes to a half hour. There is no downtime with a RF treatment; however there may be a small amount of bruising and swelling in that area. The ThermiTight treatment is often combined with liposuction if excess fat is also a problem.
How Soon will I See the Results?
There is often immediate visible tightening, but maximal improvement can take three to four months.
Are there any Potential Side Effects?
Because of the built-in safety features of the ThermiTight RF system, side effects are very unlikely. The device monitors the actual beneath-the-skin temperature, which is kept below the threshold that can cause thermal damage. In addition, an external infrared camera is used to monitor the skin surface temperature.
What can I Expect the Treatment to Feel Like?
ThermiTight is a 2 part procedure. The first part involves infiltrating the treatment area with local anaesthetic (lidocaine) to minimize any discomfort. Dr. Wright will inject the local anaesthetic, much like a dentist uses, to desensitize the areas. The second part is the skin tightening treatment. This is done by inserting a small probe just under the skin and moving the probe back and forth throughout the area that requires tightening. During this process, you may feel a slight tingling/ warmth or mild discomfort.
How long can I Expect the ThermiTight Procedure to Last?
Clinical research has shown that the effects may last 1-2 years or more. Results may vary and will depend on the initial amount of laxity, lifestyle and sun exposure.
Will I Need to have Someone Drive me Home?
Due to the administering of local anesthetic it is recommended that patients have a designated person to drive them home after the procedure. If you request extra medication prior to the procedure, you will be required to have someone drive you home.
How soon After the Procedure can I Wash my Face and Apply Lotions and/or Makeup?
We suggest washing the area with a gentle soap for a few days after having the procedure and applying mild lotions only for 2 to 3 days afterwards. Also, it is necessary to protect the area from harsh sunlight. Sunscreen should be applied to the face for several months after the procedure.
What will I Look and Feel like after the Procedure?
You may feel numbness from the injection of anesthesia and may have sensitivity to pressure at the treatment sites for several weeks. The majority of swelling resolves in 24 to 48 hours and bruising can last several days. Typically, the probe insertion site is also well healed in 24 to 48 hours.
Do I have to do anything special before or after the ThermiTIGHT-RF procedure?
It is recommended that you not take any blood thinning products for 1 week prior to the procedure. This would include medications like Aspirin, Ibuprofen, Advil, Aleve, etc. Herbal supplements such as Ginkgo Biloba, Vitamin E and Ginseng are best avoided, as well. After the procedure, Tylenol is recommended for any discomfort you may have. It is desirable to sleep with your head elevated for 2 to 3 nights after the procedure.
Will I still require any Botox or Dysport Treatments?
The procedure is only addressing skin laxity and not wrinkles due to muscle movement or volume loss. If you are still concerned about other ageing features of your lower face and neck, caused by movement or deflation, – then you will still require your routine treatments of Botox/Dysport and/or Facial Fillers in these areas including: chin, jowl, jawline, vertical neck bands and décolleté.
What other Cosmetic Benefits does Non-Invasive
RadioFrequency treatments Offer?
Non-invasive treatments (devices placed on the surface of the skin) do not require an incision or puncture site. The treatment can be performed by our highly trained staff and will not result in bruising. You will simply feel a warm sensation similar to that of a hot stone massage. Because cosmetic procedures are not a "One-Size-Fits-All" answer, Skin MD and Beyond in Plano, Texas offers several different RF Treatment devices and with your comprehensive consultation the right machine will be chosen for your personal skincare needs. RF Treatments require a series of treatments and can address a variety of skin concerns including:
Enlarged Pores and Fine Lines
Non-pitted Acne Scars
Skin Laxity
Cellulite
Stretch Marks
Hand and décolleté Rejuvenation