Lip Enhancement
Recommended treatment
Some people were born with great lips, and others were born with lips whose appearance could be improved. For those who weren't born with the perfect lips, there are many ways we can change lips to improve their appearance.
Size of Lips
Proportion of Lips
Projection of Lips
Shape of the Lips
Cupid's Bow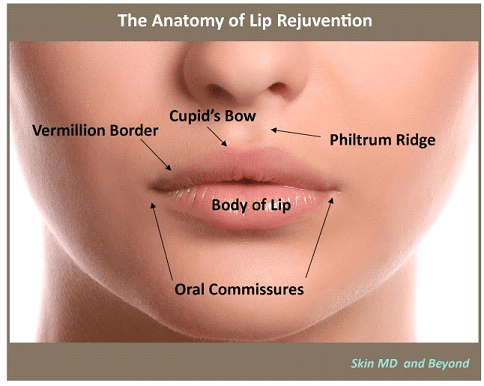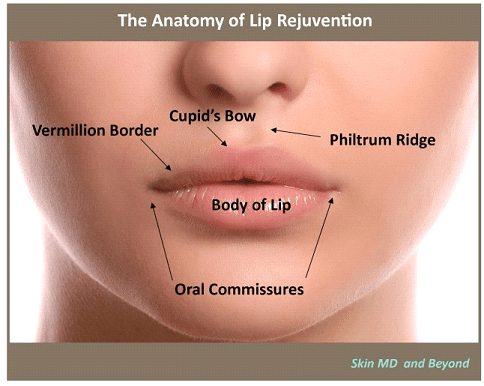 Lip Enhancement
Pucker up and enjoy kissable lips all year long! Lip enhancement with JUVEDERM and RESTYLANE is an ideal option for anyone wanting to create a slightly fuller look to their lips or to enhance the shape and definition without lipstick or lip liners. Fuller lips are perceived as a trait of youth, beauty and sensuality.
This simple office procedure involves injecting fillers to replace your volume loss and can provide a soft pouting look with the body's own material. The result will make your lips look younger, fuller, and best of all; you won't have to worry about your lipstick bleeding into fine lines. Facial fillers in tiny quantities, using a very fine needle, can give natural volume to the lips, smooth out wrinkles and when injected along the lip margins to enhance contour and prevent lip stick "bleed".   There is no down time and it is a simple procedure that can take only 30 minutes.