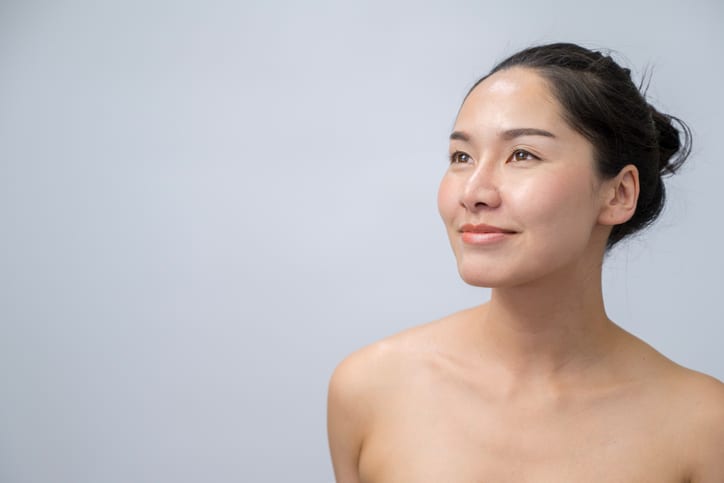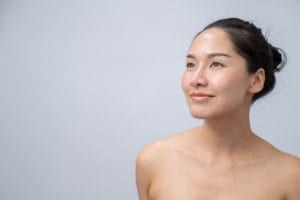 At Skin MD and Beyond, Plano, TX area patients have access to a wide range of general and cosmetic dermatology solutions for the skin, hair, nails, and body. One common complaint that we see in our practice is that of submental fullness. Submental fullness relates to what is commonly known as a "double chin." While plastic surgery can definitely address this extra fat, it is often more invasive and more expensive than patients would prefer. This is why Dr. Fiona Wright is pleased to provide an alternative known as Kybella.
What is Kybella?
Dr. Fiona Wright is pleased to offer a number of cosmetic injectables to turn back the hands of time, but Kybella is worth celebrating! Kybella is an injectable that doesn't address fine lines and wrinkles, but instead can reduce fat cells that commonly accumulate under the chin. Kybella is formulated with an ingredient known as deoxycholic acid which targets fat cells and reduces them through the body's natural processes. This injectable is the first and only injectable available on the market today for the reduction of fat cells in the chin and neck area.
What are the benefits of Kybella?
Kybella is:
Approved by the Food and Drug Administration, or the "FDA"
Free from anesthetics
Non-surgical
Permanent, as fat cells are not replaced
Fast and efficient
Gradual in appearance, allowing a natural change over time
Who is a candidate for Kybella injections?
To determine if patients are appropriate candidates for treatment with Kybella, they must book a consultation with Dr. Fiona Wright of Skin MD and Beyond. During this evaluation, the doctor will go over the patient's medical history to determine if Kybella is a good fit for their specific desires. Patients need to understand that treatment is not a surgical procedure, and results occur gradually over time. Several injections may be needed to obtain the desired changes.
Ready to address your unwanted double chin?
Call Dr. Fiona Wright of Skin MD and Beyond today to schedule your consultation visit and discuss your needs. The practice is located at 6517 Preston Road in Plano, TX and can be reached to book an appointment at (972) 608-0808.