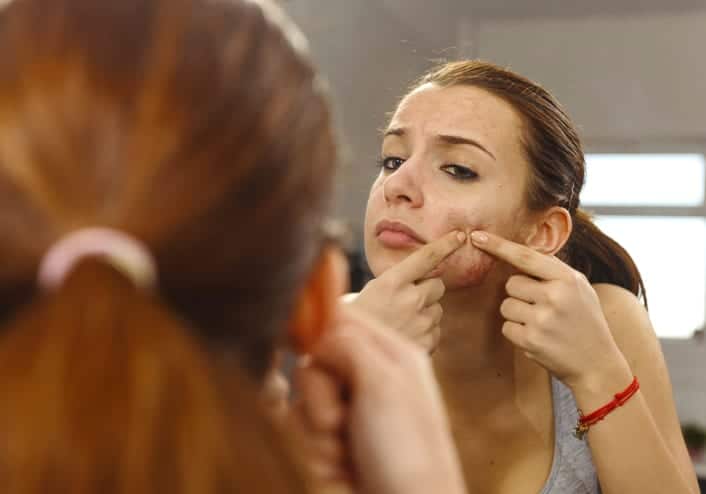 At Skin MD and Beyond, we know that healthy, beautiful skin is important. Patients of all ages visit the practice of Dr. Fiona Wright to discuss common problems including acne-prone skin.
What is acne?
Acne is often the result of infected or inflamed sebaceous glands on the skin, and can cause red pimples and blemishes. Most patients deal with acne on their face, though acne can be found on other areas of the body, such as the back or the chest. The condition is extremely noticeable and makes many patients feel self-conscious about their appearance. With the help of a dedicated medical professional, many patients can seek relief from their acne and enjoy smoother, more beautiful skin with a combination of treatments.
What treatments are available for acne patients?
There are many ways in which patients can improve their skin's appearance and address troublesome acne. Below are just a few of the more common options used to improve texture, tone, and overall appearance:
• Topical medication – medication that includes elements such as salicylic acid or benzoyl peroxide have been found to be incredibly effective on mild to moderate cases of acne.
• Antibiotics – antibiotics may be used in combination with other services to address the bacteria present on the skin and reduce overall redness associated with this condition.
• Oral contraceptives – many oral contraceptives have been approved by the FDA not only for protecting against pregnancy but for clearing acne.
• Chemical peels – chemical peels are used to exfoliate the skin and help clean the pores and glands that may become clogged and result in acne production.
• Light therapy – many methods of light therapy have shown to be a great preventative against more severe cases of acne, and may include specialized lights, lasers, or photodynamic therapy options.
It is important to know that finding the right acne treatment for patients may be challenging, as each treatment responds differently on each patient. Patients should be patient when trying new options to find the right combination of services for their skin condition.
Discuss your needs with the team of Skin MD and Beyond today!
Dr. Fiona Wright and her staff are available to assist Plano, TX area patients with their skin care needs. If you are interested in learning more about acne treatments available in our practice, we welcome you to call for an appointment at (972) 608-0808. The practice, located at 6517 Preston Road, services patients in and around the community, and is always accepting new patients seeking quality care.