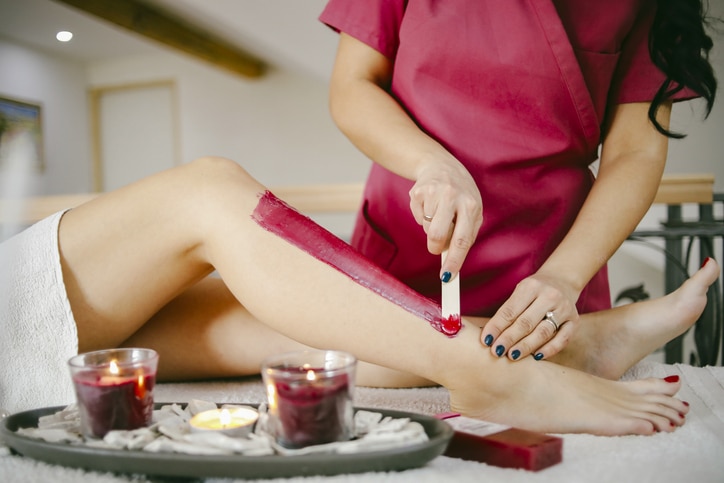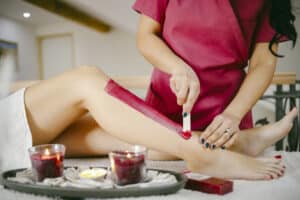 Both men and women may deal regularly with unwanted hair on the face and body that they would like to remove. While shaving, plucking, and depilatory creams are an effective solution, patients are often seeking a more long-term option to reduce the amount of time they spent removing the hair. At Skin MD and Beyond, Dr. Fiona Wright and her spa personnel can assist with waxing services. 
How does waxing work?
Waxing is a way of removing unwanted hair by pulling it from the skin. This ensures that the entire follicle is removed, which allows for more extended period of time between appointments. Waxing can be done with or without strips at Skin MD and Beyond, and may be performed on any area of the body. Some of the most common areas where patients will have hair removed with waxing includes the: 
Face

Eyebrows

Bikini lines

Underarms

Arms

Legs

Back

Chest
Essentially, any area where hair grows can be treated with waxing. 
Are there side effects to waxing?
Waxing is relatively safe and not problematic for most patients. However, it is not unusual for patients to experience some redness and irritation immediately following their treatment. This often resolves quickly with cold compresses such as ice packs, or on its own with time. Skin rashes, bumps, or bleeding may also occur in patients with more sensitive skin or for those who have had waxing in more sensitive areas such as the bikini line. 
Are you considering something more permanent?
Patients who are thinking about a more permanent option to treating unwanted hair may want to ask about alternative solutions that are available that can help. This includes laser hair removal. With laser hair removal, an excellent way solution, patients can address this unwanted hair permanently, eliminating the need for regular waxing appointments. Many patients are proper candidates for treatment and will find it to be a smart investment in their appearance and confidence. 
Ready to learn more?
Whether you are considering regular waxing appointments or thinking about permanent removal with laser hair treatments, we invite you to book a consultation visit with Dr. Fiona Wright and her team of professionals. Her practice is located at 6517 Preston Road and can be reached by calling the office at (972) 608-0808.