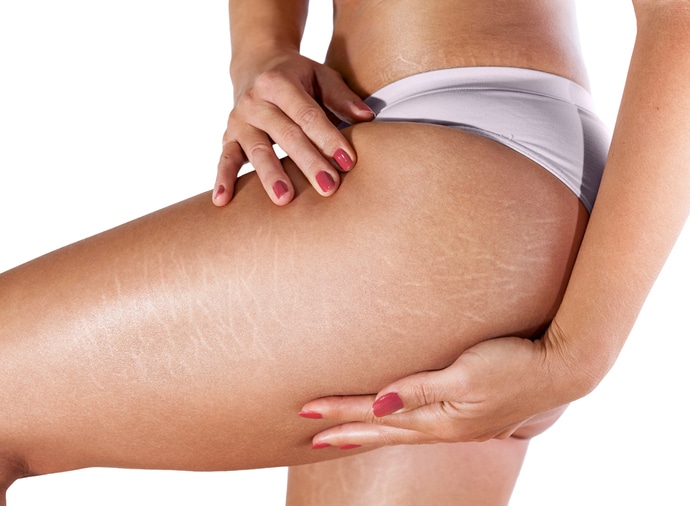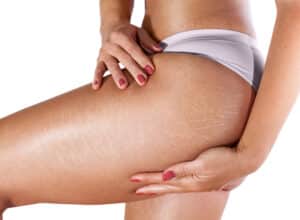 At Skin MD and Beyond, our team of professionals, including Dr. Fiona Wright, are available to help individuals with treatments that can improve their face, skin, and body. Patients struggling with the presence of scarring and cellulite may be unsure as to what treatments can be used to enhance their appearance. Dr. Fiona Wright encourages patients to learn more about services best utilized for their needs. Below are just a few conditions that can be addressed with our team.
Scars
There are many different types of scars that may appear on the skin. Some patients who have had severe acne in the past may experience scarring on the face. These scars may be small and deep, or cause a rolling dimpling appearance on the skin. With a combination of treatments, patients with acne scars can smooth their skin and erase the signs of acne from the past. Our team may suggest laser therapies or other services that can drastically enhance the skin's texture and tone. Other types of scars, such as surgical scars or keloid scars, may be treated in a different manner. Our team can evaluate a patient's skin and help them in deciding what treatment will work best based on the severity and type of scarring present.
Cellulite
Cellulite is a condition that impacts many women, causing imperfect skin on the buttocks and thighs. This rippled skin texture is highly visible and makes women feel self-conscious when wearing bathing suits or shorts. To treat cellulite, Dr. Fiona Wright will often recommend treatments using VelSmooth, which is a revolutionary solution to skin with cellulite. This treatment does not require surgical intervention and smooths the skin over time. It is best for patients with mild to severe cellulite and does not require downtime or healing as plastic surgery solutions do. This non-invasive treatment smooths cellulite while tightening the skin and providing body contouring in the treatment area.
Request a visit with Dr. Fiona Wright to learn more about treatment options for scars and stretch marks
Plano, TX area patients are welcome to call our office at (972) 608-0808 and discuss solutions for the face, skin, and body. Our office is conveniently located at 6517 Preston Road and available for new and current patients.