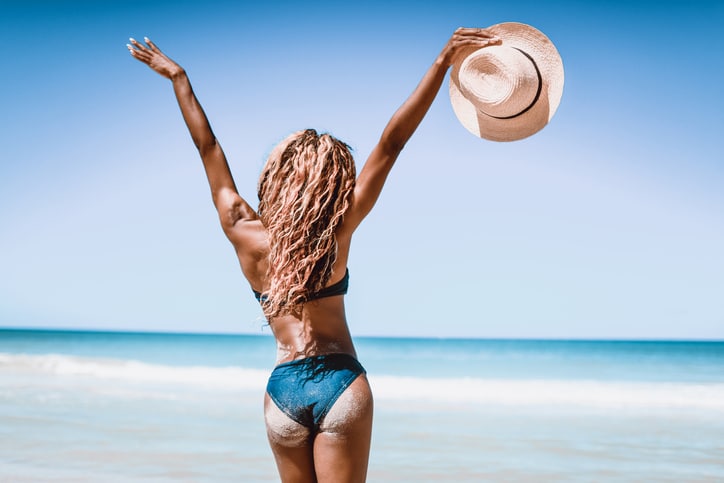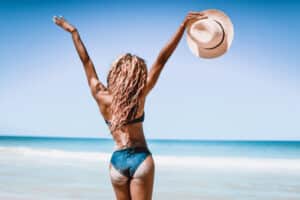 Dr. Fiona Wright of Skin MD and Beyond is a dedicated professional in Plano, TX who can assist with body contouring solutions for both adult men and women. Unwanted body fat in specific areas can be problematic for patients. Patients may want to target areas where stubborn deposits exist and don't respond to more traditional ways of removal such as dieting and exercise. This is where body sculpting with a dermatologist is the next consideration. Many patients can avoid plastic surgery treatments that may be invasive and leave behind scarring—let alone those that come with a hefty price tag! Instead, our team utilizes a treatment known as TruSculpt ID, which provides noninvasive fat reduction and skin tightening together in one treatment!
How does TruSculpt ID work?
TruSculpt ID is one of several different non-surgical treatments available on the market for body sculpting, but tightens in addition to reducing fat—something many other services cannot offer. The device utilizes monopolar RF (radiofrequency) to reduce body fat while tightening the skin. This treatment has been cleared by the FDA and proven to help most patients achieve approximately 24% fat reduction in the flanks and abdomen—permanently. Treatments are done in as little as 15 minutes and does not require needles, cutting, or downtime. With several treatments, most patients will see gradual yet noticeable results on the treatment areas.
Other treatments, such as CoolSculpting, will remove fat, but leave behind excess skin that may sag and impact the final results. With TruSculpt ID, patients improve both concerns without surgery, ensuring desired results that patients are excited to show off poolside!
Who is a candidate for TruSculpt ID?
To determine candidacy for TruSculpt ID, Dr. Fiona Wright encourages patients to book a consultation appointment with her for a full evaluation and medical history. She can make recommendations regarding this or other procedures available at her office that can help patients reach their body-shaping goals!
Schedule your consultation appointment today
Dr. Fiona Wright and her team of professionals at Skin MD and Beyond are available for Plano, TX area patients who are interested in enhancing their skin and body with today's technologically advanced solutions. Call (972) 608-0808 to schedule a visit with our team at 6517 Preston Road.