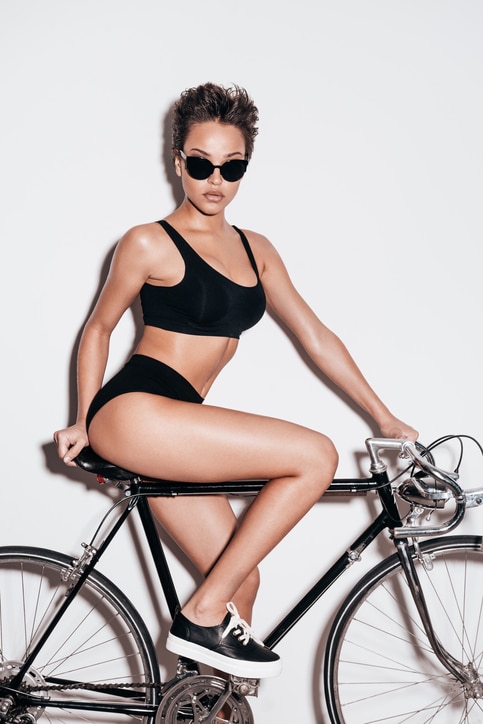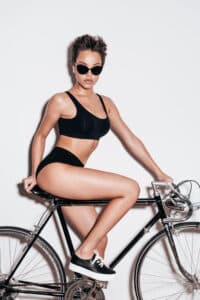 What if our doctor told you that you can reduce your weight without stepping foot in the local gym or changing your diet? What if our doctor said that a ten minute appointment several times a week could help improve your overall health and wellness while assisting in maintaining a healthier body weight? If you are ready to discuss this option with Dr. Fiona Wright of Skin MD and Beyond, call her office and ask about the Cyberslim treatment!
What is Cyberslim?
Cyberslim is a vibration therapy device that is used to "shake your way to skinny!" Using Whole Body Vibration, or "WBV," patients can stand on a plate of the machine to use mechanical vibration that stimulates muscle contractions throughout the body. Ten minutes on this machine equates to an hour-long workout, saving patients time and energy. In addition to weight loss, Cyberslim treatments can also:
Tone and firm the body
Increase lean muscle mass
Increase bone density
Clean toxic buildup in the body
Increase lymphatic drainage
Improve balance and flexibility
Enhance blood flow circulation throughout the body
Decrease cortisol, a stress hormone
Enhance the immune system
Reduce constipation
Improve overall health and wellness
Is Cyberslim safe?
Absolutely! It is good for the heart and can increase metabolism, helping patients shed pounds with little effort. We encourage patients to have Cyberslim sessions several times a week, allowing at least one day in-between treatments to allow the muscles to recover. Patients can use the Cyberslim device as needed once they have reached their goal weight to maintain the results and keep the body toned and attractive! Instead of spending hours at the gym each week, patients can spend minutes getting the same results using this whole body vibration device readily available at Skin MD and Beyond!
Ready to address unwanted pounds with minimal change in routine?
Contact Dr. Fiona Wright and her team at Skin MD and Beyond to discuss the benefits of incorporating Cyberslim appointments into your routine! Call (972) 608-0808 and visit at 6517 Preston Road in Plano, TX. We are here to help and can assist new and current patients with their skin and body concerns!