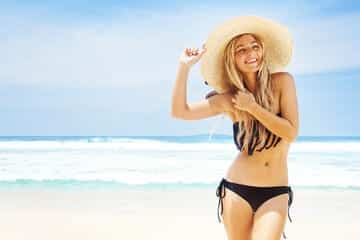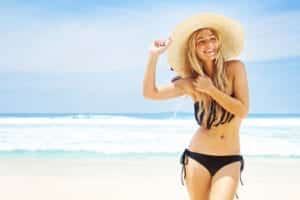 Aside from wanting a more radiant complexion, there are some other nagging things on our list of resolutions this year. And of course, there are a few extra pounds that don't want to budge from our waistlines. Those annoying pounds we gain during the holidays are not allowed on our bodies any longer! Or, those pounds could be long term, and it's time to tell them goodbye.  If you feel the same, keep reading. We have an amazing treatment for you.
What is ThermiSHAPE?
ThermiSHAPE is a wonderful treatment that has become so popular because of the results it provides with little to no downtime. Also, this treatment helps melt away unwanted fat with no surgery and no downtime. And, while melting away fat is amazing, tightening skin is an added bonus. This treatment truly is a dream come true.
How does it work?
This begins with a hand piece that is placed on top of the skin. The energy is directed on the surface of the skin, where it will cause the collagen and elastin to shrink. This shrinking effect causes the skin to naturally tighten, which smoothes the skin and reducing the appearance of wrinkles and cellulite.
When directing the ThermiSHAPE energy deeper into the tissues it works by selective adipose (fat) apoptosis (cell destruction) where the temperature controlled radiofrequency energy heats the target area to a therapeutic temperature. Bye bye, fat!
How long is recovery?
One of the best parts of this treatment is the results it provides. But, by far, the second most impressive aspect of this treatment is that there is no surgery and thus little to no downtime. No more worrying about invasive surgery, scars, or complications with sedation. ThermiSHAPE gives you the amazing results you want without any of those!
Many of our patients are able to leave the office and go back to work the following day, or even same day. They rave about the results they see, and our office had to buy a second machine to keep up with all the demand!
If you want to try this amazing treatment, call us today at (972) 608-0808 to schedule a consultation.