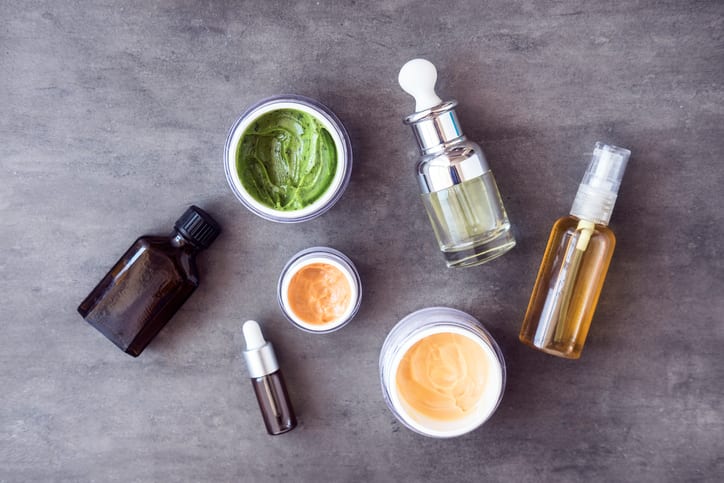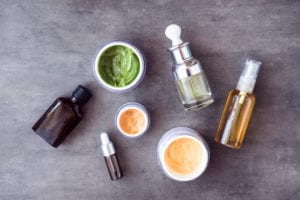 Who had a great 2018? We learned, love, and it flew by so fast. But instead of looking back, we're ready for one more party celebrating the future. We are ready for New Year's Eve and the entire new year in general. And with the new year comes New Year's resolutions. Whether you want to learn Spanish, travel to Iceland, or simply spend more time on yourself, we think resolutions are a great way to grow and change.
For us, we want to spend more time relaxing and less time stressing. Those small daily rituals that involve skincare are often the perfect place to incorporate more relaxation and self-care. And did you know that we offer our very own skincare line to help you get the skin you want this year? Keep reading to learn more about some of our favorite products.
Cleansers
Cleansers are an important foundation in your skincare routine. Before you can treat your skin, you need to remove the dirt, oil, makeup, and other pollutants that land on your skin throughout the day.
Mild Gel Cleanser
Our Mild Gel Cleanser is a great first step to your skincare routine, because it's gentle yet effective. This vitamin and mineral enriched citrus cleanser is formulated for all skin types.
Toners
Toners are used to balance the pH of the skin after cleansing. Some people like toners, and others don't find them as useful. We recommend using a toner to help boost the effects you're looking for. Toners are also useful after treatments such as masks, to help return the skin to a healthy pH level.
Zinc-Aid Acne Toner
This amazing toner helps banish acne with Zinc. Niacinamide helps reduces pigmentation and Neroli stimulates new tissue growth. In essence, this toner is a great way to boost your acne-fighting abilities.
Moisturizers
Moisturizers are key to maintaining moisture levels, especially in the cold, dry winter. They keep our skin from aging prematurely and help protect us from pollutants in the air around us.
Age Defying Moisturizer
This moisturizer helps fight wrinkles, boost moisture levels, and support healthy skin. It contains DMAE, Cranberry and Blueberry Seed Oil, and CoEnzyme Q10 which enhance the potent natural butters and oils in this moisturizer.
Are you interested in learning more about our skincare line? Call us at (972) 608-0808 to learn more or to schedule a beautifying treatment today.