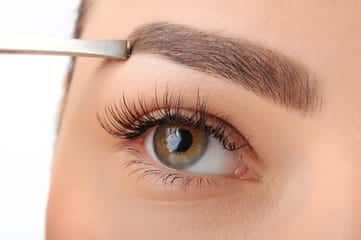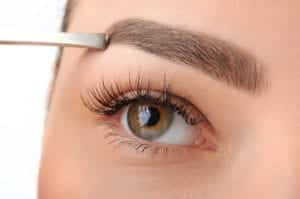 With thick, dark eyebrows making their mark in fashion, women everywhere are flocking to the makeup counter to pick up eyebrow pencils, crayons, and gels. And although these types of brow makeup can give you drastic looking eyebrows, they can sometimes be difficult to apply— leaving you looking a bit more disheveled than glamorous. Luckily, Dr. Fiona Wright offers patients another option to get those dark brows without having to apply makeup every morning: brow tinting. So what is brow tinting and what are the benefits? This article will discuss why you should consider this treatment. Read on to learn more.
It's Convenient
Unlike other treatments for your eyebrows that take around an hour, it should only take around the upwards twenty minutes for you to get your brows tinted. Additionally, because this procedure doesn't involve any needling like tattooing, your skin shouldn't be irritated afterward which means that you can go right back to work or whatever you had planned for the day.
It's Temporary But Not Too Temporary
If you are the type of person that has problems committing to anything regarding your appearance, then brow tinting is the best option for you. Lasting about three to four weeks, you won't have to worry about your eyebrows if you don't like them or if you want to pick a different shade. On the other end of things, you also won't have to fill in your brows for at least an entire month— making your daily makeup routine a lot shorter and more convenient.
They Look Real
Another great benefit of brow tinting is that because we are only tinting your natural brow hair, it's going to look natural and not too drawn in like other procedures like tattooing or even penciling. Plus, who doesn't love having good looking all-natural eyebrows?
Getting your eyebrows tinted is a fast, easy, and realistic way to darken your natural eyebrows. If you are interested in learning more about brow tinting or if you would like to schedule an appointment to get your eyebrows tinted, contact Dr. Fiona Wright today!