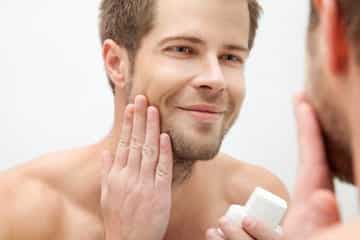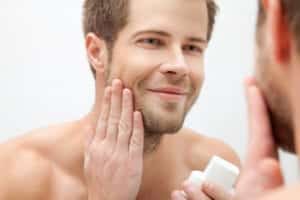 When you think of anti-aging products and skin care treatments, you typically associate them with a female audience. However, it's equally as important for a man to take care of his skin than it is for a woman. If you are a male who has started to notice signs of aging on your skin, prevent further signs by incorporating these three things into your routine. From wearing sunscreen to getting a peel, this article will discuss a few ways for every man to get younger looking and feeling skin. Read on to learn more.
Wear Sunscreen
If you're like most men, the only thing you put on your face is bar soap in the shower and the occasional shaving cream. However, to help slow down the aging process of your skin, make sure that you are wearing a sunscreen everyday— especially if you spend a lot of time outside. As the fastest way to age your skin, sun exposure is easily preventable. When choosing a sunscreen, choose one that is designed for the face so that it won't break you out or clog your pores.
Use a Moisturizer
Dry, cracked skin can cause premature fine lines and wrinkles in no time. To keep your skin as smooth as possible make sure that you are using a daily moisturizer. Simply apply the moisturizer to your face after you wash your face and shave. By locking in the moisture in your skin, you will notice smoother and more comfortable feeling skin.
Get a Peel
Dr. Fiona Wright specializes in a variety of non-invasive skin treatments to help her patients look and feel younger. One of the treatments that she recommends for men is a chemical peel. By getting rid of the top few layers of your skin, a chemical peel works to target things like sun damage, acne scars, and fine lines and wrinkles.
Taking care of your skin isn't just something women should be doing. By wearing sunscreen, using a daily moisturizer, and getting the occasional chemical peel, men can cut down on premature signs of aging. To learn more about how you can take better care of your skin or schedule an appointment, contact Dr. Fiona Wright's office today!