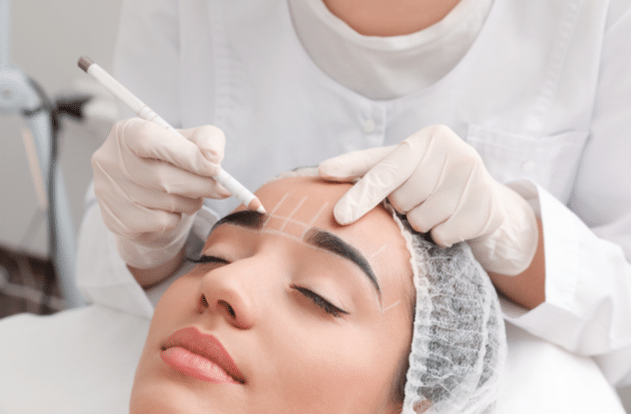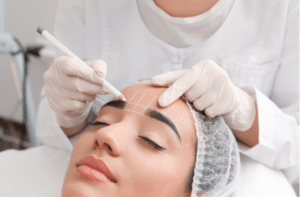 Sometimes, looking your best takes a little extra effort. The eyebrows frame the eyes and can make or break your makeup look. If you are interested in cleaning up stray hairs on the eyebrows, darkening them, or contouring and reshaping them, it is time to visit our team at Skin MD and Beyond to learn more about our cosmetic services.
What is brow tinting?
Brow tinting is a great way to achieve darker, fuller eyebrows without having to use makeup. The treatment involves using a semi-permanent dye to darken the hair and create a more defined look. It is a quick and easy way to enhance your features, and it can be done in just a few minutes.
What is brow contouring?
If you've ever noticed that your eyebrows don't quite look even, or that one side is fuller than the other, you may be a good candidate for professional brow contouring. This popular cosmetic treatment involves using a variety of techniques to sculpt and shape the eyebrows, giving them a more symmetrical and polished appearance. Brow contouring can be done with both temporary and permanent makeup, so you can choose the option that best fits your needs and lifestyle. Whether you're looking for a subtle correction or a radical transformation, professional brow contouring can help you achieve the look you desire. We offer excellent brow contouring services for both new and returning patients in our practice.
What other treatments are available?
In addition to tinting the eyebrows, we also provide lash tinting, which can eliminate the need for mascara. This is a popular treatment that can also be done along with brow tinting and contouring.
Schedule a session with our team at Skin MD and Beyond
If you are located in or around the area of Plano, TX and want to speak with our team of professionals about your options for tinting and contouring the eyebrows, now is a great time to talk to our estheticians about our services. Call 972-608-0808 to request an appointment at our office. We are open to new and returning patients and welcome you to our facility for general and cosmetic dermatology solutions with Dr. Fiona Wright and her team.