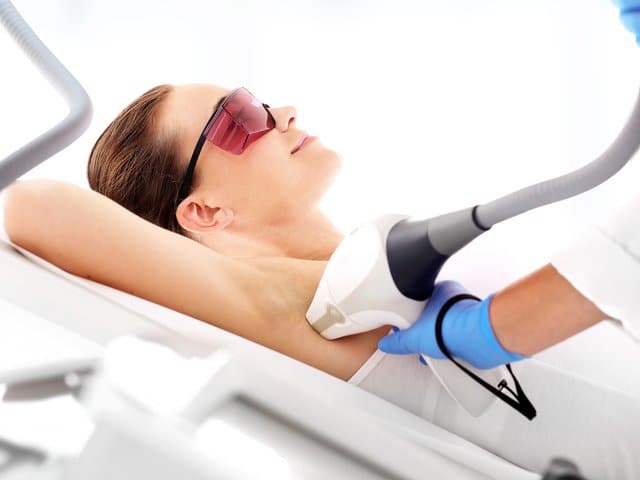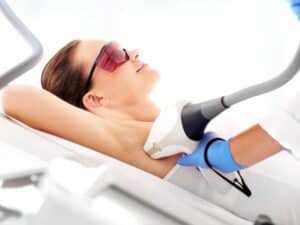 Generally speaking, laser hair removal is safe to have performed at any age. However, because the effects of laser hair removal are most successful on darker hairs and fair skin, those with lighter hair or darker skin may require more treatments and may not experience the same results as someone with more fair skin and darker hair. Additionally, individuals under the age of 18 should seek parental consent before undergoing laser hair removal treatment. It is recommended that you talk to your provider at Skin MD and Beyond prior to having laser hair removal done in order to understand all of the risks associated with this type of procedure.
What Time of the Year Is Best for Laser Hair Removal Treatments?
The best time for laser hair removal is during the winter months since sun exposure after treatment can cause an increased risk of developing side effects such as skin irritation, discoloration and scarring. Additionally, avoiding tanning beds is also important, as this can result in pigmentation problems and even skin cancer. Many women who are having leg hair removed with this process will find winter to be beneficial as they can cover their legs until the process is completed–and enjoy their full results come summer for time by the pool!
Are There Any Side Effects Associated With Laser Hair Removal?
The most common side effect often associated with the laser hair removal treatments is skin irritation, redness and swelling at or around the treated area. These effects typically resolve on their own in a few hours to a few days after treatment. In some cases, there may be temporary lightening or darkening of the skin in the treated area, which can take up to several months to resolve itself. In rare cases, there may be more serious complications such as blistering, permanent skin discoloration, infection and scarring.
Am I a Good Candidate for Laser Hair Removal?
If you are located in the Plano, TX, area and are considering the advantages of laser hair removal, now is the time to talk to Dr. Fiona Wright and her team at Skin MD and Beyond to find out if you are a good candidate for treatment. Call 972-608-0808 to learn more!