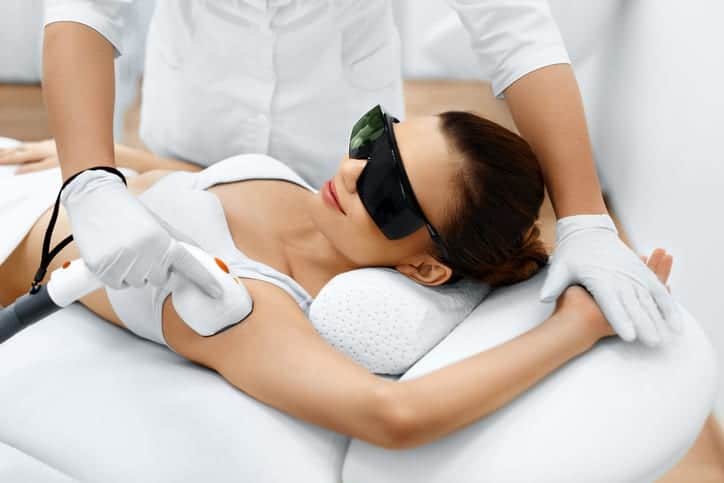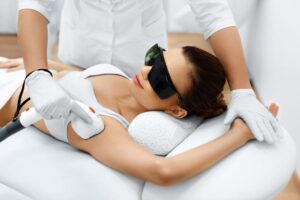 These days, it seems business after business offers laser hair removal. Before long, Bob's Copy Center will throw in laser hair removal while you wait for your copies!
But Dr. Wright and Skin MD and Beyond continue to earn the award for "Best in Laser Hair Removal" in Frisco and Plano. Maybe that's because Dr. Wright has been performing laser hair removal for over two decades. That expertise and Dr. Wright's continued focus on using the latest in laser hair removal technology continue to make Skin MD and Beyond the place to bid your unwanted hair goodbye permanently.
Five reasons we excel at laser hair removal
At Skin MD and Beyond, we use the High-Speed LightSheer Duet Laser Hair Removal System. This provides five key advantages for our hair removal patients.
FDA Approved for Permanent Laser Reduction
The FDA has approved the Duet LightSheer Diode Laser for permanent hair removal. Other lasers used by different businesses don't necessarily use this gold standard for permanent hair removal.
Patented Chill Tip
The LightSheer laser uses a Chill Tip. This is a patented cooling lens only found in this laser. During your treatment, this Chill Tip is pressed directly against the skin allowing a larger amount of energy to be focused through the skin and into the hair. This makes our treatments more safe and comfortable, helping to prevent the burns often associated with other lasers and IPL systems.
Wavelength 810nm
The LightSheer laser utilizes the 810nm wavelength. Why does this matter? Compared with the 1064nm wavelength with other lasers, the 810nm is more effective for passing through light skin and being absorbed by darker pigments in the hair. Plus, the LightSheer offers a setting designed to lengthen the pulse duration of the laser energy, making it safer and more effective to use on people with darker skin tones.
Compression Factor
Unlike other laser hair removal systems that deliver the energy from a few centimeters away from the skin (this is done to avoid burning the skin), the LightSheer Chill Tip is pressed directly onto the skin when delivering the laser pulses. This makes the delivery more efficient and effective.
Fast Treatment
The LightSheer Duet is designed to remove unwanted hair faster than competing devices. Plus, because it doesn't necessitate any topical numbing, thanks to the Chill Tip, patients don't have to wait 30 minutes for the numbing agent to take effect. We can treat the back or the legs in just 20 minutes!
There's a reason we're Plano's most trusted source for laser hair removal. Want to get rid of some unwanted hair for bathing suit season? Call Skin MD and Beyond at (972) 608-0808 to make your appointment.