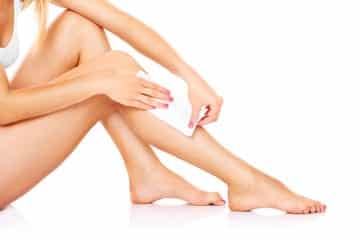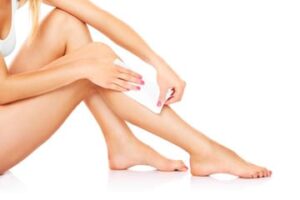 Spring is on its way and we could not be more excited. Who's ready to feel easy, breezy and light as a feather? We're finally tired of heavy coats, thick sweaters, and everything else we seem to require to stay warm. But, before you start dancing around your house in your new cut-off denim shorts, do your legs need some love?
If you're tired of shaving every day, and just want to be able to throw on some clothes and head out the door, then laser hair removal may be for you. Keep reading to learn more about laser hair removal and how we can help you.
What laser do you use to remove hair?
We use the LightSheer DUET laser, which is a quick and easy way to remove hair.
What can I expect during my laser treatment?
The LightSheer DUET laser has two different sized heads which allow us to have better control over the area which will be treated. Depending on the area being treated, appointments with other lasers may last up to an hour. The LightSheer DUET works much more quickly. In fact, we can often treat larger areas of the body (such as the back or the legs) in just around fifteen minutes. This laser utilizes a larger spot size for treatment, which also helps deliver deeper and more effective hair removal.
Will one treatment give me smooth skin?
In a word, no. You will not be able to have totally smooth legs with just one treatment of ANY laser hair removal system. Laser hair removal treatments require multiple treatments to get all of the hair in the targeted area. This is because we have hairs growing in different stages of the growth cycle. To remove them all, you need to treat them in the optimal stage of growth. The condition of your skin and the area you want to be treated will also affect the number of treatments you need.
Are you ready to learn more? Call us today at (972) 608-0808 to discuss laser hair reduction and how we can help you have a smooth summer!