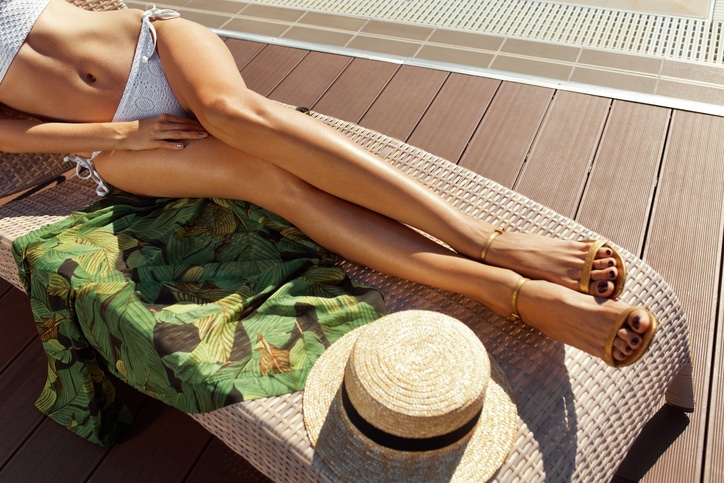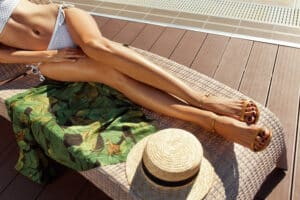 Cellulite is a common problem for many women. It doesn't discriminate against age, weight, or race, and this cottage cheese "dimpling" is bothersome for most. The texture that develops due to fat pockets pushing through tight fibers of the thighs and buttocks can cause women to feel embarrassed when wearing revealing clothing such as shorts, skirts, or bathing suits. With a noninvasive treatment called VelaShape III available at Skin MD and Beyond, many women find a solution that finally works in smoothing the skin and enhancing their appearance!
What is VelaShape III?
Dr. Fiona Wright of Skin MD and Beyond describes the VelaShape III treatment as a method of reducing cellulite with elos technology. It can also help in contouring the body without diet changes, exercise, or surgical intervention. This specialized treatment was cleared by the FDA for the treatment of cellulite in 2004, becoming the first device to receive this approval as VelaShape, and with continued improvements, the VelaShape III was introduced in 2013 and can be used for both cellulite and circumferential abdominal reduction—allowing women to say goodbye to cellulite AND those added inches in the thighs and stomach area!
What can VelaShape III do?
Our team recommends VelaShape III because it:
Uses four modalities to offer total body shaping
Tightens the skin for a firmer appearance
Reduces and eliminates cellulite on the buttocks and thighs
Shrinks small treatment areas such as the flanks, pooch, and knee fat
Provides full circumferential abdominal reduction
Ensures noticeable results after just a few treatment sessions
Eliminates the need for surgery, exercise, or even diet changes
Addresses stubborn areas of fat and cellulite quickly and easily
Learn more about solutions for cellulite
If you are curious about the VelaShape III treatment at Skin MD and Beyond, we encourage you to book an appointment with Dr. Fiona Wright and her team at 6517 Preston Road in Plano, TX. The office can be reached at (972) 608-0808 and is available for new and current patients of the community. We are committed to providing you with services that can be used to improve overall appearance, address medical issues, and enhance your self-confidence!