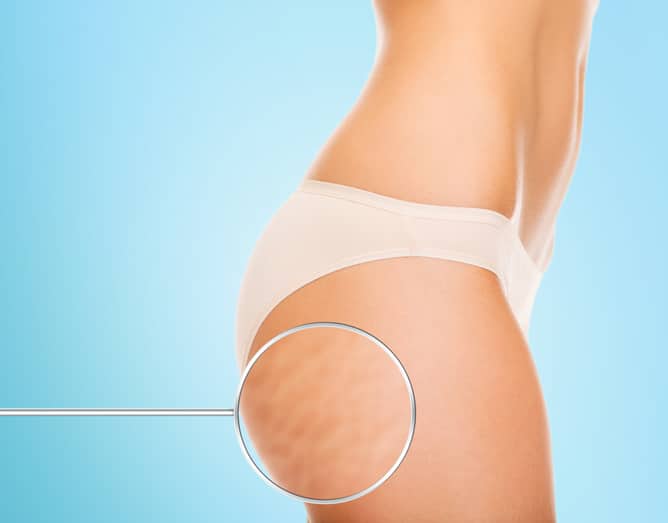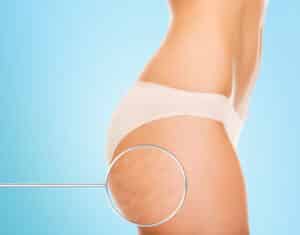 Cellulite is a common concern for many women. This dimpling of the skin can make individuals feel self-conscious about how they look, especially when wearing shorts, skirts, or bathing suits. Dr. Fiona Wright of Skin MD and Beyond is excited to provide patients with options for treating cellulite, especially treatments that are minimally invasive such as VelaSMOOTH.
What is VelaSMOOTH?
Dr. Fiona Wright describes VelaSMOOTH as a procedure that is non-surgical, non-invasive and reduces the unwanted appearance of cellulite on the skin. The most common treatment area is that of the buttocks, thighs, and legs, and can be easily treated using this amazing technology. VelaSMOOTH is an FDA-approved device that uses electrical-optical synergy which combines bipolar radio frequency and infrared light with vacuum and tissue manipulation to smooth the skin and treat cellulite directly at the source. At the same time, oxygen is administered to the cells through the heating of the skin, which in turn can shrink the fat in the treatment area.
What are the advantages of VelaSMOOTH treatments?
VelaSMOOTH has several benefits for patients who consider it for the treatment of cellulite. VelaSMOOTH is:
Performed right in our office as a non-invasive procedure
Effective for patients of all skin types and ethnicities
Free from downtime and recovery
Free from any side effects seen with other cellulite treatments
Effective at tightening and firming the skin for a smoother appearance
Effective at increasing blood circulating
Perfect for patients who lack self-confidence due to their cellulite
Affordable for patients
The perfect non-surgical solution for cellulite
Who is a candidate for VelaSMOOTH?
Any woman who wants to reduce the appearance of cellulite on the skin can ask our team of professionals about undergoing VelaSMOOTH treatments.
Request a visit at Skin MD and Beyond
Dr. Fiona Wright and her team have invested into the practice to ensure patients have access to the most advanced modalities for their skin and body concerns. If you live in the area of Plano, TX and are interested in discussing the benefits of VelaSMOOTH with our team, we welcome you to call our facility at (972) 608-0808 and scheduling a consultation appointment. We accept new and current patients into our practice, located at 6517 Preston Road.