The worst thing about cellulite is that no matter how skinny or fit you are, you can still get it. If you recently had a baby and are now looking at a body that you barely recognize because of all of the cellulite, you are not alone. Many women complain of having cellulite and stretch marks post-baby. Along with a healthy diet and exercise routine, there are additional ways to get your pre-baby body back and to rid it of cellulite. Read on to learn more.
VelaShape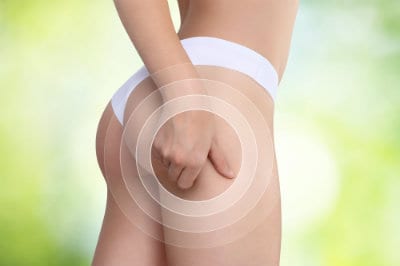 Dr. Fiona Wright loves VelaShape for a variety of reasons including its ability to effectively get rid of cellulite without having to undergo any sort of invasive proceudre like liposuction. So, what is VelaShape exactly and how does it work?
VelaShape uses a revolutionary technology to treat both the deep tissues and upper layers of skin which results in the reduction of the appearance of cellulite across your upper thighs, stomach, and even arms. Essentially, VelaShape gives you back your ability to have a toned, contoured, and well-shaped body without having to go under the knife. Plus, because VelaShape is FDA approved, you won't have to worry about any sort of safety implications involved with the procedure.
Exercise
Although VelaShape is designed to give patients that toned and taut body without having to undergo liposuction or an extreme exercise program, it's still recommended that all VelaShape patients start and continue on a good exercise plan. Exercise will not only help you to tighten and lift your body in order to make you look and feel sexier, but exercise is also a crucial part of supporting a healthy heart, lungs, and overall body. And, as an added benefit to VelaShape, because it's a non-invasive procedure, you won't have to skip a day of your exercise plan in order to recover— you can get right back into the swing of things in no time at all.
Don't let your post pregnancy body get you down. By using this state-of-the-art technology to treat cellulite, you can get your body back without having to go under the knife. To learn more about VelaShape and cellulite treatments, contact Dr. Fiona Wright today!