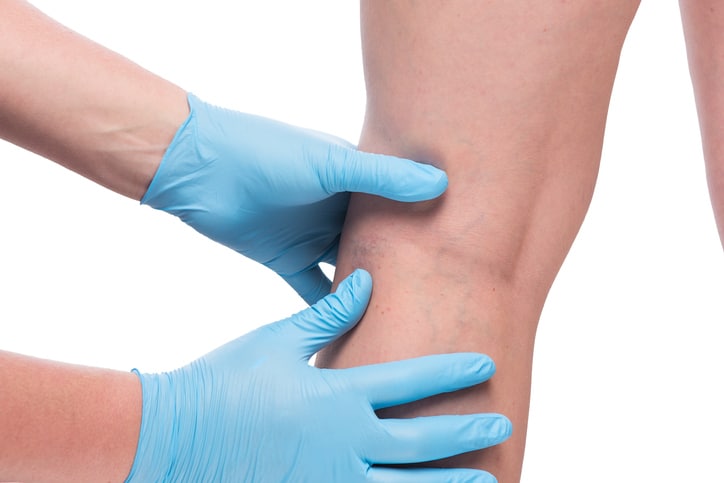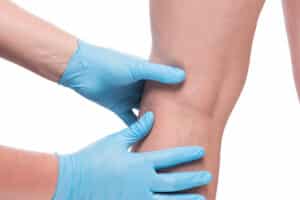 Don't let spider veins and varicose veins on the legs keep you from showing them off! At Skin MD and Beyond, we know how unsightly these veins can be and how much patients want to have them removed. While sclerotherapy is an option for many patients, the idea of using a needle to administer sclerosing solution is often a little intimidating. Instead, we encourage patients to call our office and ask Dr. Fiona Wright about the benefits of laser vein removal services. With laser light penetrating deep into the skin, spider and varicose veins can be broken down and naturally absorbed by the body, allowing patients to feel much more comfortable in more revealing clothing! 
Am I a good candidate for laser vein removal?
To determine if a patient is a good fit for this treatment, it starts with a consultation appointment. During this consultation, the patient will be evaluated by Dr. Fiona Wright to decide if this treatment can help. There are a variety of factors that need to be taken into consideration, including: 
Size of the veins

How many veins need to be treated

The location of the veins

Patient's overall health and wellness

Complications of spider and varicose veins
During this assessment, patients can speak to their doctor about their concerns and listen to the options available to them. 
What to expect from laser vein treatment
Once patients are comfortable in the treatment room, the patient is to wear special goggles meant to protect the eyes from the intense laser light. A small handpiece is used to apply the laser energy into the problematic veins. Patients often experience a warming sensation and some mild stinging, but this is well-tolerated by our patients. After the procedure, a cooling gel is applied to the skin and patients are given aftercare instructions. 
Are you considering treatment of spider or varicose veins?
Working with Dr. Fiona Wright to discuss your needs and learn more about cosmetic and medical procedures is a step in the right direction! If you are located in the Plano, TX area and are interested in laser vein removal, connect with Skin MD and Beyond by calling (972) 608-0808 and visit the office at 6517 Preston Road.