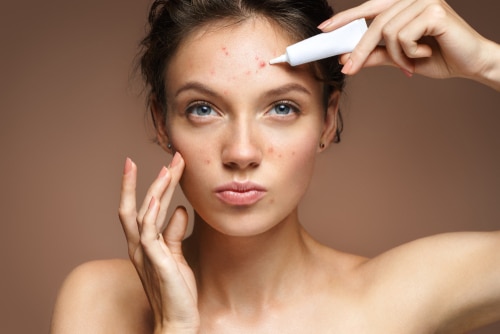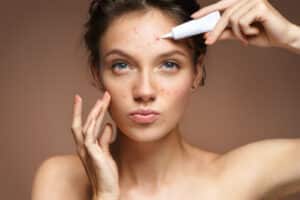 Acne is a condition that can impact patients at any age. Babies can get baby acne, which causes a rash of pimples along the face. Teenagers often experience acne due to the significant change in hormones during puberty. And some adults still struggle with maintaining pimples and blemishes and keeping the skin clear for decades after puberty. Dr. Fiona Wright and her team at Skin MD and Beyond is here to assist Plano, TX area patients with effective treatment options for acne, including BLU-U light-based therapy.
What is BLU-U light therapy?
Acne is a common condition seen in patients who visit a dermatology practice. It is the formation of pimples, blemishes, and pustules due to oil clogging the pores. Acne itself is the inflammatory response to the germs that are often found on the skin during a breakout. While there are many ways for patients to address their acne with over-the-counter and prescription products, many individuals want to integrate several treatments to eradicate acne and clear the skin faster. BLU-U light therapy is the use of a blue light treatment that has been clinically shown to reduce the amount of acne in patients who routinely undergo treatment. In fact, patients who undergo four treatments will find that their acne is decreased by over half! Patients have the light-based therapy performed at the practice of Dr. Fiona Wright and can return to their normal routine with no downtime. This treatment also interacts well with other treatment options including topical and oral medications, allowing for a one-two punch to eradicate acne once and for all!
Find out more about BLU-U light therapy for the treatment of acne
Acne can be an embarrassing condition for men and women of all ages, especially when patients deal with adult acne well into their 20's and 30's. If you are looking for ways to integrate treatments into your routine to help in achieving clearer skin, connect with the team at Skin MD and Beyond. Dr. Fiona Wright and her team are here to assist with a selection of services that can be used alongside dermatologically recommended skincare products. The office is located at 6517 Preston Road, and our front office can be reached by calling (972) 608-0808 for an appointment.