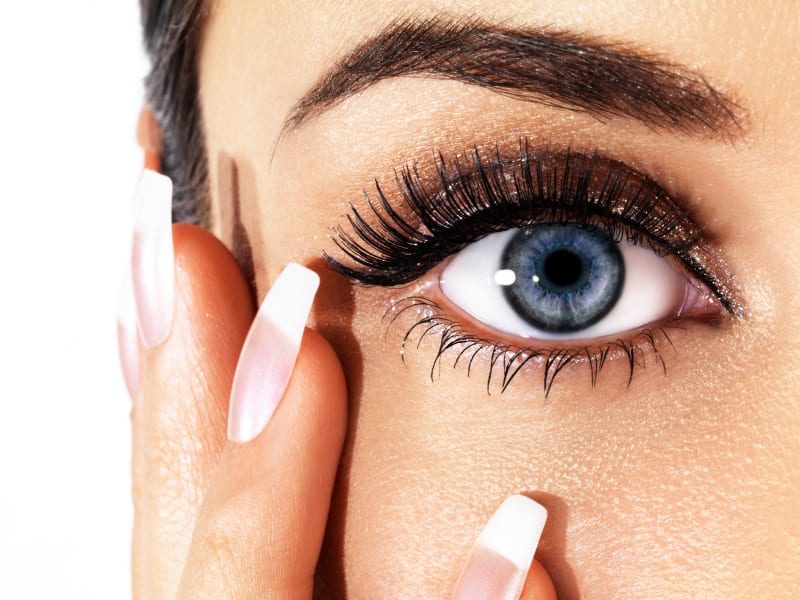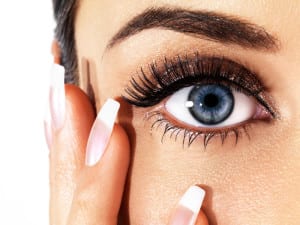 Do you wonder why your mascara clumps, thickens, or gives you spider-like lashes?  Do you question yourself on whether you're applying the mascara incorrectly or if it's the mascara itself?  The answer is it can be a combination of both.  Like most cosmetics, mascara requires replacement usually every 3-6 months.  By making sure you have a fairly fresh stock of mascara you can prevent clumps from distorting your lashes. Moreover, replacement not only ensures smooth application but sanitary conditions; mascara can build up on microbes that can irritate your eyes.  As far as the type of mascara you should wear, waterproof mascara shouldn't be used on a daily base just because it's harder to wash off or remove without breaking too many eyelashes.  The only time I would recommend using waterproof mascara is for weddings, funerals, if you play sports, or if you have watery eyes. You can try our PREVIA MASCARA in black or brown.
Dr. Wright's Tip
Looking for some guidance on flawless application of mascara, well here are some different tips on how to apply it properly.
Wiggle and Roll: When you apply mascara, start at the base of your lashes by wiggling the wand from left to right, and then roll the wand upward the rest of the way creating more length.
Lash comb: If you mascara tends to leave clumps, try using a lash comb to pull the clumps out.  If lash combs are too hard to use for you, then simply use a disposable wand to smooth out your lashes while they're still wet.
Wipe off the Tip: When you pull the wand out of the mascara bottle, make sure to wipe off the tip of the wand on either the edge of the bottle or on a napkin.
Coat it Twice:  Apply a second coat of mascara to give your lashes more of a fuller look, but when you do a second coat make sure you do it one eye at a time.  Otherwise, you'll get a very thick and a messy look.
Curl Your Lashes:  Use an eyelash curler to make your eyes appear wider and brighter.
Bend Your Wand:  Sometimes it helps to bend the wand to 45 degree angle to reach areas that are harder to reach.
Wait to Blink:  Wait 5-10 seconds after you've applied the mascara to blink, otherwise you'll end up with mascara on your lids.
Mix Mascaras:  You can always mix lengthening mascara with a volumizing mascara to achieve a fuller look.
Thinner brush:  Thinner the brush is, the better it is.  You can get the areas that are harder to get, and touching up with a thinner brush on the ends of your lashes will make your lashes look longer.
10.  Powder under the eyes:  Using oily concealer or eye cream can cause your mascara to smudge, therefore apply a pressed powder under the eyes will help to mattify under the eyes.