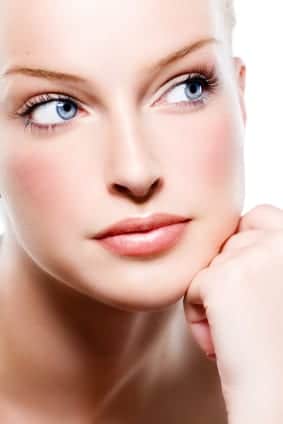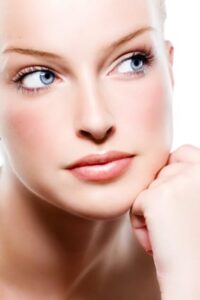 Use an eye cream product with vitamin-K. Vitamin K can help to strengthen the capillaries beneath the skin. It can also help dark circles and veins under the skin become less prominent reducing the appearance of puffiness and dark circles. Combined with proper rest and nutrition, a Vitamin-K-based eye cream will nourish your skin and help you look more alert. One way to prevent under-eye darkness is to load up on vitamin K, both internally and with a topical product.
Dr. Wright's Tip
Lack of sleep is one of the biggest reasons for puffy eyes or dark circles. The amount of sleep needed varies from person to person; however, most people need between six and nine hours of sleep per night. If you are unable to get enough rest, use an eye mask or brightening cream the next morning to give the illusion of bright eyes. The skin under your eyes is very thin allowing the vessels beneath it to show through. The right anti-aging eye cream can help to improve the thickness of the skin beneath your eyes. Choose an anti-aging eye cream with antioxidants, including vitamin C, soy and natural products.
After reviewing this week's BEAUTY QUEEN TIPS, and developing your own nightly skin regime by cleansing, exfoliating, repairing, hydrating and protecting, you will radiate with a refreshed morning glow. Note to the young, if you start now, it will save you time and money in the future. If you wash, exfoliate, repair, moisturize, and protect your eyes, then you are on your way to younger looking skin. We all want to stay young; however that is not a choice but we can slow the process.