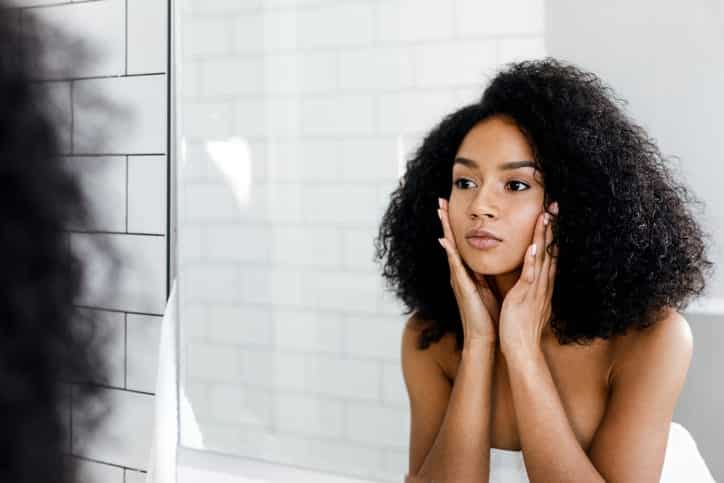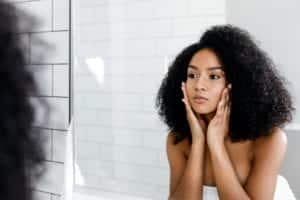 There is nothing so relaxing as receiving a facial. It's one of life's little luxuries that helps us unwind as we boost the health of our skin. Though we know and love facials well, there's a first time for everyone and we're here to sing their praises. If you've never had a facial and are thinking of taking the plunge–either to prepare for your wedding, soothe your skin, or simply enjoy a little time for yourself–keep reading to learn about facials and what to expect during your treatment.
What should I expect?
Before your treatment, your facialist will ask you about your skin health, texture, and if you have any concerns or issues. Specific skin concerns like wrinkles or acne can be targeted with a few tweaks in products, for example. If you have specific concerns, bringing them up will allow our team to give you the best tailored facial to you.
A facial generally consists of a cleanse, exfoliation, steam (with towels or a steam machine), massage, and a treatment mask. You may also experience a short scalp massage or hand massage.
How should I prepare?
Come prepared to relax and unwind. If you have long hair, then you may want to bring a hair tie to keep it neat and tidy. You may also choose to remove your makeup beforehand, or come barefaced. We can assist with makeup removal and provide hair ties, as well.
Will it hurt?
You shouldn't feel pain or discomfort during a facial. One of the best parts of a facial is that it is relaxing. Your provider will ask if you would like extractions, which may be a little less relaxing than the rest of the facial. Generally, though, there is no discomfort at all. You should leave feeling calm, relaxed, and refreshed.
How often should I get a facial?
We recommend facials about once a month to keep skin in optimal health. You can choose to have a facial as often as you would like, though other treatments such as chemical peels or laser treatments may affect the surface of the skin. If you have recently had a chemical peel or laser treatments, we may recommend that you wait a little bit longer before your facial.
Call us at (972) 608-0808 to schedule a consultation today.