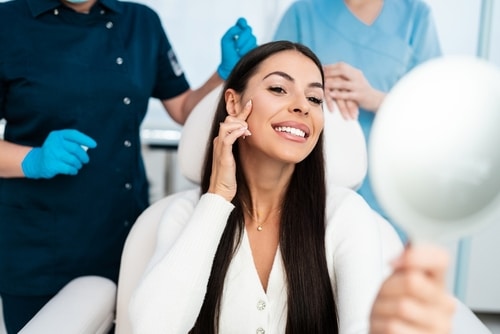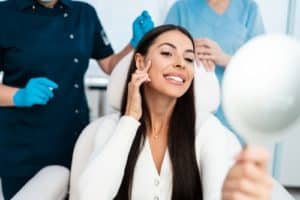 Dr. Fiona Wright of Skin MD and Beyond in Plano, TX is a dermatologist who provides a wide range of both medical and cosmetic dermatology solutions for the face and body. She regularly works with patients who are concerned about the developing signs of aging on the skin and understands that with proper care, many patients can delay these unwanted symptoms of aging skin. She can help in developing a treatment plan for patients who want to combat the signs of aging with today's products and techniques, ensuring youthful skin for longer than ever before! Consider talking to our team about the things you can do now to protect your skin for the long haul!
What are some steps to take to address aging skin?
There are many solutions for patients to consider when it comes to combating the unwanted signs of aging on the skin, including pigmentation, skin laxity, and the formation of fine lines and wrinkles. Talk to our team about any of these options to learn more about their benefits:
Wearing sunscreen every day to protect from sun damage/skin cancer
Chemical peels for exfoliation
Facials to help control acne and address superficial pigmentation
Integration of retinoids for collagen production and skin cell turnover
Medical-strength microdermabrasions and DermaSweep® treatments
Photofacials, or IPL treatments, light-based treatments for pigmentation
Topical antioxidants in prescription creams and gels
Neuromodulator injections, including Botox® and Dysport®
Dermal fillers, including Restylane® and Juvederm®
ResurFX® resurfacing laser treatment and rejuvenation
Stem cell technology and growth factors through PRP injections
Radiofrequency skin tightening using Thermi-RF®
How do I find the products and services right for me?
At Skin MD and Beyond, Dr. Fiona Wright and her team work diligently with patients to help them determine the products and treatments that will be most beneficial for them while ensuring they remain affordable and attainable. If you are interested in protecting your skin from the unwanted signs of aging or reversing the hands of time on skin that already shows these changes, it is time to connect with our team. Call 972-608-0808 to request an appointment at her Plano, TX, area office to consult with Dr. Fiona Wright about the best possible treatments for your skin!