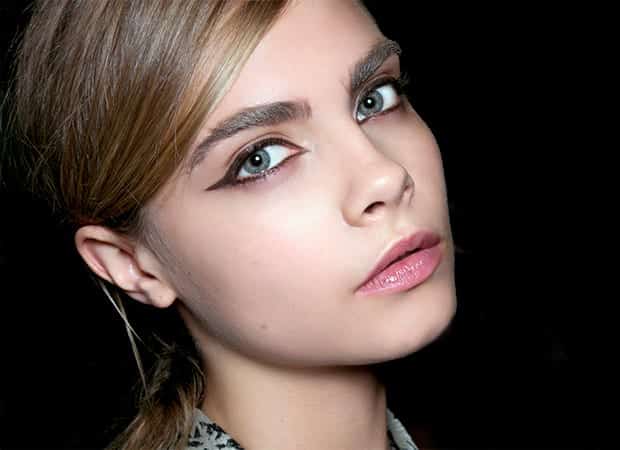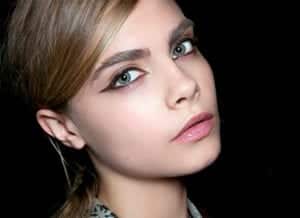 Okay, let's face it, virtually none of us were born with her looks or her brows, but we can all dream a little. As one of the hottest models in the industry right now, Cara Delevingne's brows are certainly brag worthy and enviable. Not only are they dark and full, but they are perfectly shaped as well. No matter what size, color, or shape of brow you have, you can get brows that look similar to Miss Cara's without actually having to be her. Sound too good to be true? Read on to learn more.
1.Tinting
One of the best things about Cara's brows are the fact that they are dark and contrast against her blonde hair. Luckily, Dr. Fiona Wright offers patient s the ability to get their brows tinted a darker shade. Not only will brow tinting save you the headache of having to find the perfect shade to fill in your brows but brow tinting will also typically make your eyebrows look a bit more voluminous as well. And the best part is that brow tinting typically lasts about 6-8 weeks which means that you will only have to get them redone every few months.
2. Shaping
Although you may look at Cara's brows and think that they are hardly shaped because they are so thick, there are no stragglers lurking around and they still have some sort of shape to them. In order to get the best shape possible, consider getting your eyebrows waxed. Not only is waxing quick and easy, but it lasts for a while too.
3. Add Volume
Although having your eyebrows professionally tinted by our office will help to give off a more voluminous look, they will still need to be filled in a little bit with a brow pencil or powder. When looking for the perfect shade, ask Dr. Fiona Wright to help you to pick a shade that will match your newly tinted brows because you will want the pencil to blend in with them.
Although you may not be a model like Miss Cara Delevingne, you can still have her eyebrows. By using the tips above, you can help to get thicker looking eyebrows in no time. To learn more, contact Dr. Fiona Wright's office today!