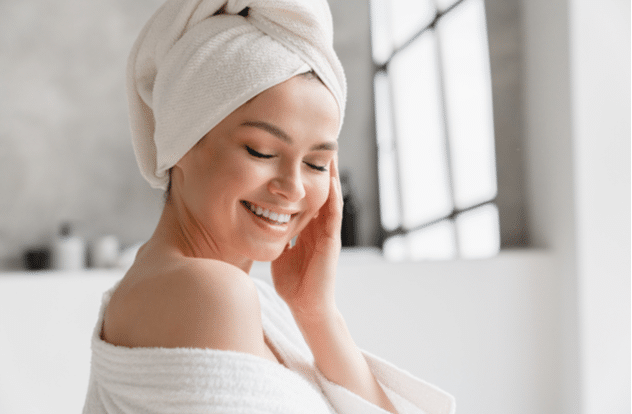 At Skin MD and Beyond, Dr. Fiona Wright and her team understand how important it is to have healthy, rejuvenated skin. Men and women of the Plano, TX area who are interested in enhancing their facial skin's appearance have a lot of treatment options to consider. This includes microdermabrasion, a popular exfoliation treatment that is offered at our facility. Microdermabrasion is one of many skin enhancement services available to patients in and around the community. Continue reading to learn more!
What is microdermabrasion treatment, and how does it work?
Microdermabrasion is a minimally invasive skin treatment that uses a controlled stream of fine, abrasive particles to remove the outermost layer of dead skin cells from the face. A unique pen-like device is used to exfoliate the skin and provide a more youthful, glowing appearance to the skin while reducing common skin concerns. Treatment is done quickly in the office, typically within 30 minutes, leaving skin feeling hydrated, refreshed, and smooth!
What is microdermabrasion best for?
This process can be used to improve the appearance of fine lines, wrinkles, age spots, acne scars, and other types of skin damage. In addition to improving the skin's overall appearance, microdermabrasion can also help to even out the skin tone and improve its texture. The result is a more youthful-looking complexion with fewer blemishes.
Why choose microdermabrasion?
When talking with our team at Skin MD and Beyond, we understand that you have many options to choose from when it comes to enhancing the skin. This includes chemical peels, laser therapies, and other services. Microdermabrasion is a reliable and affordable option for many patients who want to rejuvenate their facial skin and address dead skin cells and blemishes. Microdermabrasion can also be combined with other services to achieve dramatic changes in the skin.
Request an appointment today at Skin MD and Beyond
If you're considering microdermabrasion as a way to enhance your own skin's appearance, it's essential to consult with a qualified dermatologist such as Dr. Fiona Wright. The office is located in Plano, TX, and can be reached at 972-608-0808 to request a consultation visit.