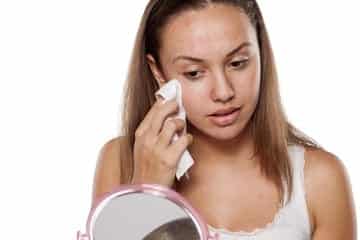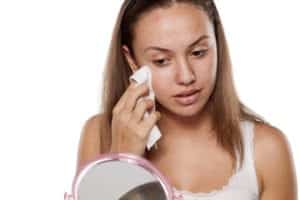 After a long day of working, housework, or herding around a bunch of kids, the last thing you want to do is get yourself in the bathroom and spend 5-10 minutes cleaning your skin. As a fast way of getting rid of your makeup, facial cleansing wipes are popular amongst men and women alike. However, are they getting your skin clean or are they just giving you a false peace of mind? Read on to learn more.
For the Makeup Wearer
Consider your skin type and how much makeup you are wearing before deciding whether or not face wipes are going to get your skin cleaner. For instance, if you don't have any makeup on but just want a quick wipe down or refresher, then cleansing wipes will help to get your skin cleaner. However, if you are wearing a lot of makeup and need to remove it and then clean your skin, they likely won't do the trick. If you wear makeup every day, you are going to need more than a cleansing wipe to take it off— even if it's claiming that it has makeup removal properties in it. To get your makeup off, use a gentle foaming cleanser. Then, to cleanse your skin, you can use a wipe. This dual cleansing system will make sure your skin gets the nightly cleaning it deserves.
For the Non-Makeup Wearer
As mentioned above, if you aren't wearing any makeup, then a cleansing wipe should do the trick. However, to mix things up and get a deeper cleanse, try to alternate between a face wipe and a facial scrub every few days. The scrub will help to target your pores and extract any dirt and oil— something a face wipe simply can't do.
When it comes down to it, face wipes are good at surface level facial cleaning but shouldn't be used in place of a facial cleanser. To learn more about how you can take better care of your skin, contact Dr. Fiona Wright's office today to schedule an appointment!