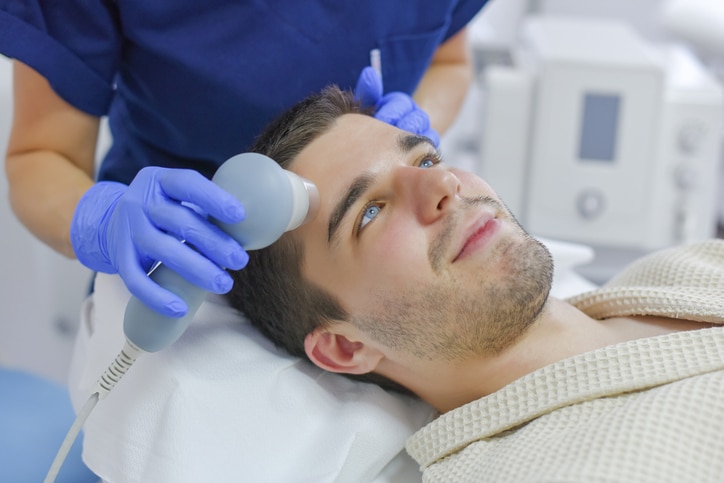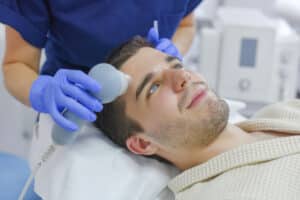 While  obtaining a facial feels like a luxurious treatment, it is also a way to rejuvenate, refresh, and enhance the skin's overall health and appearance. Whether you desire an effective treatment for dry skin, wrinkles, or acne, a facial treatment can help! Book your appointment with Dr. Fiona Wright of Skin MD and Beyond in Plano, TX today to learn more about the benefits of facials!
What is a facial?
Facials are specific treatments that are used to nourish, hydrate, and exfoliate the skin for a deep cleanse. These treatments, when performed by a professional, can dramatically improve the skin's health and appearance. Sometimes, patients choose to have a facial performed as a "spa-like treatment" to help them relax and feel refreshed, while others find that routine facials can improve certain skin conditions such as rosacea, hyperpigmentation, and acne.
Why choose facials?
Dr. Fiona Wright finds that there are several benefits to patients who choose to have facials performed on a regular basis. Facials offer:
•             Deep pore cleansing
•             Treatment for certain skin conditions
•             Improvement in blemishes
•             Softer, brighter, hydrated skin
•             Stress relief
•             Improved texture and tone
•             Nourished, hydrated skin
•             Refreshed feeling
What type of facial is right for me?
Dr. Fiona Wright offers a wide selection of facials for patients who want to rejuvenate their skin's appearance and health. Choosing the one most appropriate for an individual starts with a consultation appointment at Skin MD and Beyond. During this initial visit, our team will evaluate a patient's skin, listen to them about what they would like to achieve, and consider scheduling routine facials to achieve the results they desire. In some instances, our team may suggest combining facial with other skin treatments such as chemical peels, laser therapies, or light-based skin treatments also available at the office.
Interested in learning more about facials?
At Skin MD and Beyond, we love caring for your skin…and you! If you reside in the area of Plano, TX and want to work with Dr. Fiona Wright to improve your skin's texture and tone, call today to discuss the advantages of facials and other skin treatments available at her practice. The office is located at 6517 Preston Road and can be reached by calling (972) 608-0808 to make an appointment.