COSMETIC DERMATOLOGY AND SKIN CARE FOR Plano, Frisco, and the Dallas Fortworth metroplex in Texas
Recommended treatments :
Dermal Fillers are the treatment of choice for reversing or correcting the prominent veins and hollow look or scrawny look caused by muscle wasting from disuse and fat loss beneath the skin with hand aging.  To instantly refresh old looking hands with enlarged veins and a bony appearance, injectable fillers such as Juvéderm and Radiesse can add volume and plump up the skin on the back of your hands.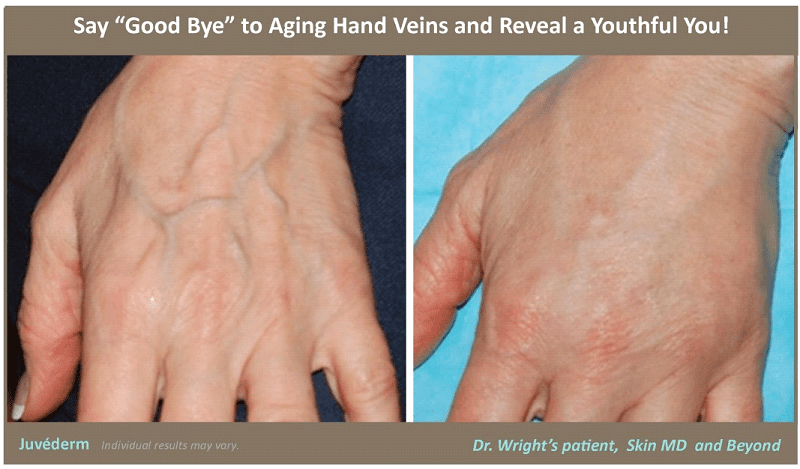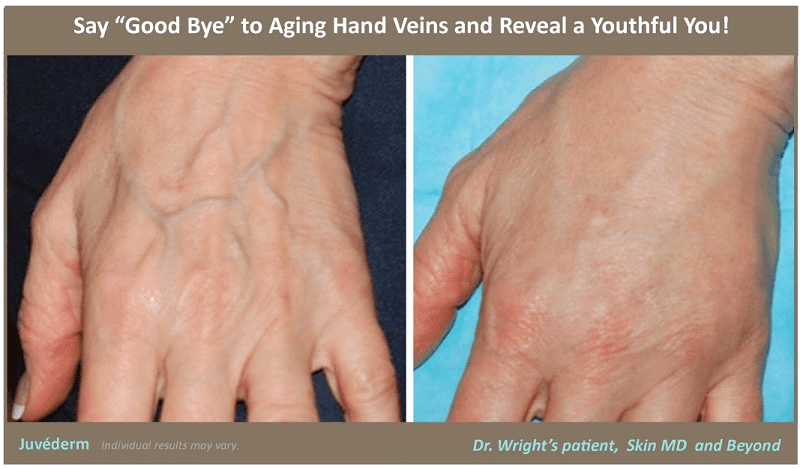 The hyaluronic acid present in the Juvéderm attracts water and rehydrates the skin for a period of 10 to 12 months, and is best use for first time treatments or patients with thinner skin.  Radiesse, a calcium hydroxyapatite filler, will also stimulate collagen and last the same duration.  An added benefit is that new collagen formation is promoted for more long term beneficial effects.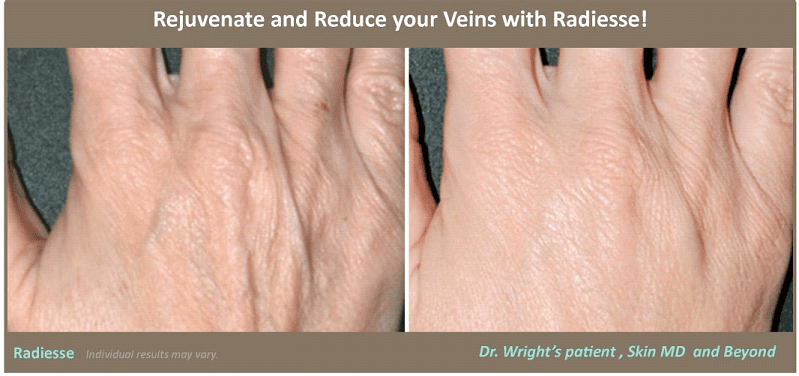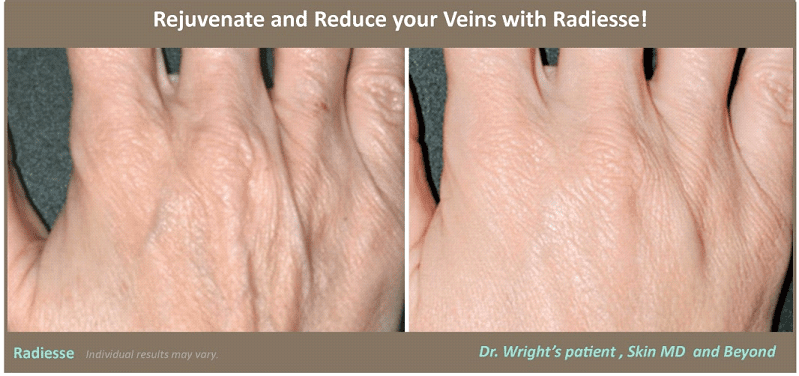 The amount required for hand filling is variable, it depends on the patient's anatomy, and where the patient wants to get to in terms of results.  Dr. Wright will assess your hands and decide on the best dose after taking a history and performing an examination. The treatment takes approximately 15 to 20 minutes and a local anesthetic is on hand to reduce any discomfort factor.